MGs of Baltimore, Ltd. Car Club Affiliated National & International Club Links for MG owners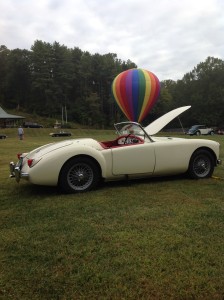 Click on the links below to learn more about both the national and international MG clubs that cover the wide range of MGs starting with the MG-T to the MGB and the new Modern MGs that most of us can only dream of owning.
www.namgbr.org – North American MGB Register
www.namgar.com – North American MGA Register
www.nemgtr.org – New England MGT Register
www.amgba.com – American MGB Association
www.mgcc.com – MG Car Club – U.K.
www.mgownersclub.co.uk- MG Owners Club U.K.
MGs of Baltimore on Facebook https://www.facebook.com/groups/116094781753585/
MG 2020 – The 29th Annual North American MGB Register Convention.  June 28 – July 1  – Calgary, Alberta, Canada.  Events Page