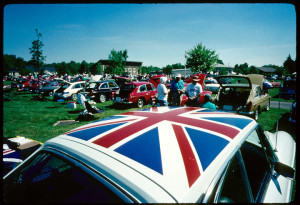 Upcoming British Car Events
SAVE THE DATE:
MG 2018 – Gettysburg Pennsylvania,  June 17th – 22nd 2018 Hosted by the MGs of Baltimore, Ltd. with a little help from our friends.  mg2018.namgbr.org/
GT-43 NAMGAR'S Annual Convention Richmond, VA                        June 13th – 17th – http://www.gt43.org/
The British Car Club of Delaware's Annual Show. Sept.15, 2018 Battery Park, 60 Clinton St., Delaware City, Delaware 19706.           10 AM -3:00 PM.  Open to all makes, models and years British cars and bikes.  Free dash plaque to first 75. Goodie bags and door prizes. Popular choice awards at 2:30. Convenient dining and restrooms. For an flier double click  – Delaware City 2018
39th Annual "MGs On the Rocks" British Car Show,  Saturday, September 29th, 2018.  Rocks State Park, 4-H Camp. Double Click below for a event flyer/registration form:
From Little British Car Company – https://www.lbcarco.com/
Here is a listing of events for 2018, please be sure to check with the organisers before heading off to these.
June 2, 2018

Louisville, KY. – 34TH ANNUAL British Bash
The British Bash is held on the under the trees of St Joseph Children's Home, located at 2823 Frankfort Ave Louisville KY 40206. Saturday June 2nd starts with registration from 9am through 12 Noon. Judging will be from Noon till 3pm, with awards handed out at 4pm. General admission is free. Bring the family for a day of fun. For information contact Greg Bowman: email gbwmn007@gmail.com; Phone 502-727-9246; Club Website: britishsportscarclub.com

June 3, 2018

Clinton, NJ. – 23rd Red Mill British Car Day
23rd Red Mill British Car Day at Red Mill Museum Village, 56 Main St., Clinton, NJ 08809. Contact: Steve Feld. Phone: 973-525-9054. Email: healey4459@gmail.com. Website: www.ahstc.org.

June 3, 2018

Clinton, NJ. – The Drive-In
21st annual gathering of the M.G. Drivers Club of North America this year held in conjunction with the Red Mill British car Day at the historic Red Mill Museum Village 56 Main Street Clinton, NJ 08809. Car show held on the 10 acre museum grounds. The Victorian main street of the town of Clinton with its many fine shops and restaurants is just a short walk away. Show fills up quickly so register early! Contact: Richard Miller. Phone: 908- 713-6251. Email: mgdriversclub@hotmail.com. Website: www.mgdriversclub.com.

June 3, 2018

Waterford, CT. – British By The Sea
The CT MG Club's is a fun GATHERING of people who own and appreciate British Vehicles of all Marques. This is not a judged show, although we do present etched glass mug awards to vehicles selected by popular vote. We want to encourage ALL British car, truck, and motorcycle owners and enthusiasts to attend and have an enjoyable time. Whether your vehicle is in pristine condition, or a daily driver, sparkling paint and chrome or with 'Barn Fresh' patina, it deserves to be part of the event and on the display field. The Featured Marque is JAGUAR 120,140,150. The even is at the scenic 240 acre Harkness Memorial State Park in Waterford Ct., on the north shore of Long Island Sound. The CT MG Club donates a large amount of our proceeds from BBTS to the Park. The expansive lawn areas offer ample room for the display vehicles, vendors, spectator parking and a spacious area for trailer parking. Contact: Steve Wincze. Phone: 860-693-4249. Email: mgtd52@comcast.net. Website: http//www.ctmgclub.com.

June 6-9, 2018

Black Mountain, NC. – Jensen East 2018
Jensen Family Reunion, the cars are related, we just make sure they attend. We will be driving the NC backroads and visiting local sites. There will be a car show in Black Mountain on Saturday 6/8. At present we are expecting about 70 registrations. Contact: Don Pritchard. Phone: 717-965-3480. Email: 1973jensenhealey@chesnet.net. Website: www.jenseneast.org.

June 16, 2018

Hartford, CT. – 6th Annual Rallye for a Cure
Classic and vintage car owners are invited to participate in a game-tour-adventure rallye that starts at Jaguar Hartford and winds its way through beautiful back roads to Palmer Motorsports Park in Palmer, MA. Participants (drivers and their navigators) are encouraged to watch for clues and follow creative directions to stay on course. It's a fun event for the whole family! At our end destination we will enjoy lunch, an auction, and laps on the track! The Vintage Air-Cooled Porsche's are also having an event that day and are excited to team up with us for this event. Proceeds from the benefit the JDRF (Juvenile Diabetes Research Foundation) whose mission it is to cure, treat, and prevent Type 1 Diabetes. Contact: Bill Wright. Phone: 860-236-5920. Email: wrighttheelder@gmail.com. Website: rallyeforacure.org.

June 13-17, 2018

Richmond, VA. – GT-43 NAMGAR – (Visit LBCarCo and Say Hi to Jan and Jeff)
As co-hosts of GT-43, the Central Virginia British Car Club and the Mid Atlantic Chapter of NAMGAR invite you to join us in Richmond Virginia June 13 through June 17 for what we hope will be an exciting and memorable GT event. As co-hosts of GT-43, the Central Virginia British Car Club and the Mid Atlantic Chapter of NAMGAR invite you to join us in Richmond Virginia June 13 through June 17 for what we hope will be an exciting and memorable GT event. We expect GT-43 to be one of the largest-attended GT events to date and we encourage everyone to Rallye to Richmond! Contact: Bill Marshall. Phone: –. Email: namgargt43@gmail.com. Website: www.gt43.org.

June 17, 2018

Cazenovia, NY. – Eurocar
The MG Car Club/European Motorclub of Central New York's annual Father's Day European car & motorcycle show featuring European motor vehicles from pre war to present.Includes classic and collectible European makes as well as music,food and vendors. Historically 250+ vehicles on display. Free spectator admission. Pre registration info for show cars available @ www.cny.mgcarclub.com $10.00 prereg,$15.00 day of show to display on field. Show held at the beautiful Lorenzo State Historic Site on Cazenovia Lake. Contact: bill licker. Phone: 315-399-5305. Email: onevalleypark@gmail.com.

June 17, 2018

Sussex, WI. – 37th Annual British Car Field Day
10:00 am to 3:30 pm, rain or shine at Sussex Village Park, W244n6100 Weaver Dr, Sussex, WI 53089. Refreshments will be available on the grounds. Proceeds go to the Boy Scouts of America. On-line event registration is available at British Car Field Day 2018 website. A convenience fee will be added for on-line registration. If you wish to download a copy of the 2018 Registration Form and mail it in go to https://drive.google.com/file/d/11uw8PLJ2hWa7JTLKR57HsVhWYmBli5hE/view?usp=sharing. Must be post marked on or before June 6th or entered on-line on or before June 9th are $10.00 for each car or motorcycle. Registrations post marked after June 6th, on-line after June 9th or on the day of the event increase to $15.00 for each car or motorcycle. With over 20 classes award winners will be determined by a popular vote of registered event participants on ballots provided by BCFD. 'People's Choice' Award will be selected from the balloting of public viewers. Award(s) for each class, Diamond In The Rough, People's Choice and Best Of Show. Dash plaque for registered cars and cycles. (Limit first 250) THIS EVENT BENEFITS CHILDREN'S HOSPITAL OF MILWAUKEE AND THE BOY SCOUTS OF AMERICA For additional information write to: British Car Field Day 6245 S. Linnie Lac New Berlin, WI 53146 or Call: (414) 687-8447 or (262) 521-1072 or Email: gt6fan70@gmail.com, jstockinger4@wi.rr.com or bcfd@wi.rr.com. Contact: Keith Bay. Phone: 414-232-6283. Website: https://bcfd-2018.eventbrite.com.

June 18-21, 2018

Blowing Rock, NC. – Triumph Register of America National Meet
The Triumph Club of the Carolinas is proud to host this years TRA national in Blowing Rock, NC at Chetola Lodge. Wonderful scenic drives along the Blue Ridge Parkway, Breakfast runs, a Funkhana as well as a concours and participants choice car show. Contact: Gordon Dedrick. Phone: 704-779-7662. Email: ded32746@aol.com. Website: www.triumphregister.com.

June 18-22, 2018

Gettysburg, PA. – MG 2018 27th Annual Convention NAMGBR – (Visit LBCarCo and Say Hi to Jan and Jeff)
North American MGB Register Convention. This year's event is hosted by the MGs of Baltimore, Ltd. Car Club and is being held at the Gettysburg Wyndham Hotel. The event is geared towards MGBs, MGCs, MG Midgets and Mk II/III Sprites, MG 1100/1300 and Post-Abingdon MGs. There will be a class for MGAs, MG-Ts and other MGs too. This week long event will feature John Twist's Rolling Tech Session, various tech sessions, a TSD Rallye, a Funkana, Parking Lot Parties, self driving tours of the battlefield and surrounding countryside, a car show and awards banquet. For more info and registration go to WWW.MG2018.NAMGBR.ORGContact: Richard Liddick. Phone: 410-698-7338. Email: info@MG2018.namgbr.org.

June 24, 2018

Forest Hill, MD. – Brits By the Bay Car & MC Show
Brits By The Bay Classic and Modern British Car and MC Show Brought to you by TRiumphs Around the Chesapeake (TRAC) Harford Vineyards and Winery – 1311 West Jarrettsville Rd. Forest Hill, MD 21050 10:00AM to 3:00PM Rain or Shine Door Prizes, Music, & Good Ole Car Talk Popular Judging Food, Snacks & Beverages Available On Site Pre-Register by May 22 to Receive a Free Show T-Shirt & Dash Plaque Contact: Steven Horant. Phone: 443-827-6116. Email: britsbythebay@gmail.com. Website: www.TRACLtd.org.

June 24, 2018

Notre Dame, IN, IN. – Michiana Brits 31st Annual British Car Show
Annual British Car Show at Saint Mary's College, across the street form Notre Dame. Featured Marque – MGA. Judging 11 AM – 2 PM, awards shortly thereafter, award for each class and Best in Show. Vehicles may arrive after 8:30 AM, $23 per vehicle. Goody bags and collector show pins for first 100 vehicles. Food sales (CC's accepted) by college, indoor restrooms, A/C. Public free 10 AM – 3 PM. Family Event. Rain or shine. Can pre-register at michianabrits.com Contact: larry j palguta. Phone: 574-288-3923. Email: palguta@sbcglobal.net.

June 27-30, 2018

Delavan, WI. – GOF Central XXXIX
While primarily a Gathering of the Faithful for MG T-series cars and owners, all MGs are invited, as are other British car makes. The event will be held in conjunction with the annual meeting of the North American Triple M Register. Cars and owners will be attending from all of the Midwestern states and Ontario, and other states as well. Three full days of events are planned, including a rally, two car shows, funkhana, swap meet, auction, valve cover racing and more. Contact: Ray Costa. Phone: 217-390-5300. Email: rlincoln314159@gmail.com. Website: www.gofcentral.com.

July 8, 2018

Harbin Park 1300 hunter rd Fairfield, OH. – British Car Day
Car show for all British Marques/35 classes/Gates open at 8AM /registration from 9AM to noon/ show from 9AM till 4Pm/registration is $15 through 7/1/18 $20 thereafter/spectator admission is $5 for adults children are free/food drink and merchandise vendors/ door prizes and DJ misic Contact: Bob Meyer. Phone: 513-856-9062. Email: b13013@fuse.net. Website: www.BCCGC.com.

July 11-15, 2018

Dayton, OH. – British V8 Meet 2018
The plan is to have an aircraft-themed weekend with visits to The Museum of the United States Air Force, WACO field, and various historically significant sites in and around Dayton. The room rate is $104 + tax which, while higher than in the last couple years, is still a very good deal at a very nice, newly remodeled hotel. Dates: July 11-15, 2018 (Arrival on Wednesday the 11th, Banquet on Saturday the 14th, check out on Sunday the 15th) To make your reservation, you can call the hotel directly (937) 426-7800 and use the group name 'British V8' or 'BV8'. Or, you can visit this link: [https://www.holidayinn.com/redirect?path=hd&brandCode=hi&localeCode=en®ionCode=1&hotelCode=FBNPD&_PMID=99801505&GPC=BV8&viewfullsite=true]. If you set the check in date to July 11, 2018 the BV8 group code will automatically be applied. The rate is good for 3 days before and 3 days after the event. Reservations need to be made by June 11, 2018 to get the group rate. Contact: Alan Moor. Phone: 937-689-3796. Email: BritishV8.2018@gmail.com.

July 15-20, 2018

French Lick, IN. – 43rd Austin-Healey Conclave
For owners/enthusiasts hosted by Central Indiana Austin-Healey Club and others. Run the gymkhana course on famed Salem,IN high bank oval speedway. Rally through beautiful southern Indiana backroads. Choice of two National Historic Landmark hotels – French Lick Springs or West Baden. See website for more details and registration form. Contact: Jim Bush. Phone: 317-835-7827. Email: buffie@indy.net. Website: austinhealeyconclave.com.

July 17-21, 2018

La Crosse, WI. – VTR National 2018
Join the Minnesota Triumphs Sports Car Club as we celebrate the VTR National 2018 Convention on the banks of the beautiful Mississippi River. The 2018 meeting will be held July 17-21, 2018, at the Radisson Hotel in La Crosse, Wisconsin Contact: Greg Thompson. Phone: 612-860-1575. Email: events@mntriumphs.org. Website: http://www.mntriumphs.org/vtr2018.shtm.

July 29, 2018

Brookline, MA. – Day of Triumph
New England Triumph's annual event at the Larz Anderson Auto Museum. All things "Triumph" – cars and motorcycles as well as bicycles. This year there will be a class for "All Others" which means any non-Triumph entry. Entry fee ($20) includes museum entry. Phone: –. Email: gibbco2@yahoo.com. Website: http://www.newenglandtriumphs.org/.

August 4, 2018

Dayton, OH. – 34th Dayton British Car Day
The Midwest's Best British Car & Motorcycle Show featuring 50 years of the Triumph TR 250 Saturday, August 4, 2018 9am – 4pm Eastwood MetroPark, 1385 Harshman Rd. Dayton, Oh. Participants choice car show, 30 classes for awards, vendors & swap meet, full service concession stand, dash plaques to first 300 entrants, and as always, spectators are admitted for free. Registration: $15 in advance includes free BCD t-shirt if received before July 20, 2018; $15 day of show, Vendors; $25 or door prize of equal value. Registration open 9 am until Noon rain or shine! Special Awards: Longest Drive, Ranger's Choice & Best of Show Contact: Skip Peterson. Phone: 937-293-2819. Email: mgbskip@aol.com. Website and Registration: www.britishcardaydayton.com.

August 4, 2018

Schwenksville, PA. – 14th Annual Pennypacker Mills British Car Day
the Delaware Valley Classic MG Chapter event (DVCMG) August 4, 2018 10AM-2PM (voting at noon) at Pennypacker Mills, Entry – $15/car (pre-register by 7/22) $20/car (after 7/22) Spectators free (General admission 11am) Free T-shirt to first 40 paid pre-registrants Dash plaque to all entrants Fun for the whole family! Picnic area, free tours of the mansion, nature walks, historic canal. And again this year, we will be holding the show in association with the Mansion's 'In the Good Old Summertime' festival. Forinformation and pre-registration: Contact: Paul Phillips. Phone: 484-985-2511. Email: CarShow@DVCMG.com. Website: http://www.DVCMG.com.

August 25, 2018

old westbury gardens, NY. – long island scottish festival & highland games
Annual Scottish festival and highland games including an antique British sports car display. Beautiful setting at one of this countries' most beautiful manor house and grounds. Lots to see and do, spend the day with family and firends, expected attendance 7000. If you display your antique British auto you will get a free pass for driver and car, contact Peter Burnside for details. Contact: peter burnside. Phone: 516-385-4107. Email: pburnsidesr@hotmail.com. Website: liscots.org.

August 24-26, 2018

Rugby, TN. – Return of the British – 2018
The eighth British Car and Bike show in a 1880s British village. Awards, Prizes, Silent Auction, drive, guided hike, English Tea Setting Contest and more! Each class with a pre-registered entry, and classes with 2 or more entries will receive awards. First 50 registrants receive a free dash plaque. Friday, the 24th: visit with old friends and make new ones at the Harrow Road Cafe, followed by Irish Road Bowling. Saturday is Show day; 9:00 AM to 2:30 PM Eastern Time. Saturday evening the Remains of the British gather at Oak Lodge for repast and libations (bring some to share). Sunday AM, breakfast at the Harrow Road Cafe and then on the road. Overnight accommodations are listed on the registration web site. For more info contact Charlie Bunnell, 931-210-3732 or rugby@pbcctn.org. Registration $20; $25 after 10 August; forms available June 1st at www.pbcctn.org/Rugby.php. Email: events@pbcctn.org.

September 2, 2018

Lancaster, NY. – Autumn Sports Classic Car Show
Buffalo Octagon Association will be hosting its 35th Annual Autumn Sports Classic car show. Family oriented event held at Como Lake Park Casino, 2220 Como Park Blvd, Lancaster, New York, 14086. Lots of classes, judging by popular vote and starts at noon. Dash plaques to the first 125 entrants, trophies awarded by 4pm. Free to the public, fee for those entering a car. Food & beverages available, games ,door prizes, 50/50 split raffle, Chinese auction. Bring the whole family! Portion of proceeds donated to local charities. Come out & join in the fun and games,& see some of the best classic sports cars in the area!!! Contact: Larry Vito. Phone: 716-632-9001. Email: ljvito@msn.com. Website: www.buffalomg.com.

September 9, 2018

EL SEGUNDO, CA. – 2108 Boots & Bonnets All MG Car Show
MG Car show held at Automobile Driving Museum.

https://www.automobiledrivingmuseum.org/>/>https://www.automobiledrivingmuseum.org/ Organized by Southern California MG Car Club. NAMBAR and NAMGBR affiliated. Contact: Carl Palczewski. Phone: 310-376-5106. Email: carl.palczewski@verizon.net. Website: http://socalmgclub.org/car-show-september-9-2018/.

September 15, 2018

Delaware City, DE. – Brits By The River
The British Car Club of Delaware's Annual Show. Battery Park, 60 Clinton St., Delaware City, Delaware 19706. 10AM-3:00PM. Open to all makes, models and years British cars and bikes. Free dash plaque to first 75. Goodie bags and door prizes. Popular choice awards at 2:30. Convenient dining and restrooms. Contact Don Henderson (302)331-3075, donhenderson963@gmail.com Contact: Susan Henderson. Phone: 302-331-6027. Email: suehen7@gmail.com. Website: www.bccdelaware.com.

September 15, 2018

Ocean Grove, NJ. – Brits on the Beach 2018
Historic Ocean Grove. Presented by Positive Earth Drivers Club. Judging by participants choice. Walk the Ocean Boardwalk just 2 blocks from the show field. Have lunch at one of Ocean Grove's many cafes and restaurants. Contact: Bob Canfield. Phone: 732-620-2378. Email: joisuzu@optonline.net. Website: www.pedc.org.

September 12-16, 2018

Dillard, GA. – Southeastern British Car Show
Southeastern British Car Festival 2018, abbreviated as 'Dillard 2018' is the Bi-annual regional show and events put on by the Peachtree MG Registry. Sept 13,14,15,16 at the Dillard House, Dillard, GA. Planning is underway – – More details to follow. Check the 'Dillard 2018' tab on the PeachtreeMG.com website. Contact: Joe Rushing. Email: pmgrwebmaster@gmail.com. Website: PeachtreeMG.com.

September 15-16, 2018

Arvada (Denver), CO. – Colorado English Motoring Conclave
The 35th Annual All British Car and Bike Meet, "Ride the Rockies" Tour and Car Show. Contact: Gary George. Phone: 303-477-0189. Email: ColoradoConclave@comcast.net. Website: www.thecoloradoconclave.com.

September 15-16, 2018

Arvada, CO. – Colorao English Motoring Conclave
Now in its 35th year, the 2018 Conclave will be held over the weekend of 15-16 September. The weekend begins with the "Ride the Rockies" motoring tour which starts from Oak Park in Arvada, and is followed by the All British English Motoring Conclave Car Show which will be also held in the now familiar location of Oak Park, on Sunday the 16th. Contact: Rod Tomkins. Phone: 303-906-3193. Email: rodtr6@me.com. Website: www.thecoloradoconclave.com.

September 16, 2018

Lake City, PA. – Scions of Britain Gathering
A casual event that welcomes all British cars and motorcycles and the folks who love them. Free to participants and spectators. Lake City Community Park is on a bluff overlooking Lake Erie. Time: 12:00 PM to 4:00 PM Lake City Community Park 10204 West Lake Road Lake City, PA 16423 Contact: Richard Hall. Phone: 814-528-2894. Email: rinderlessh@roadrunner.com.

September 19-22, 2018

Lancaster, PA. – Austin Healey Sports & touring Club Encounter 2018
Our 41st annual Encounter to be held this year in beautiful Lancaster, Pa on Sept 19 – 22, 2018. This event attracts hundreds of Healey vehicle enthusiasts from not only our 300 members but also from the mid-Atlantic region, New England, and Canada. Four days of varied events are planned including Charity Auction, Rally, Popular car show, Gymkhana and Funkhana to mention a few. Our venue this year is Double Tree by Hilton in Lancaster Pa. Contact: Tim Plesz. Phone: 724-850-8405. Email: tplesz@msn.com. Website: www.austin-healey-stc.org.

September 29, 2018

Concord , NC. – 30th MG's On The Green
This is a NO FEE EVENT featuring MG's and welcoming all British Marques to come and enjoy a relaxed gathering with British motoring enthusiasts on the beautiful, spacious grounds of Crossroads church at 220 George W Liles Pkwy NW, Concord, NC 28027 Our popular and very entertaining raffle will be held featuring all types of donated car related items from members as well as local businesses and national vendors. Hot dogs, hamburgers and drinks will be available. This event brings together owners, enthusiasts and admirers of MG cars and other classics British sports cars with all food sales benefiting the community served by Crossroads church. Awards will be provided to individual cars as selected by invited judges and event participants. Preregistration is not required but is recommended and appreciated. Registration forms are available on our website. Contact: Dick Murray. Phone: 315-436-1444. Email: dmurray22@carolina.rr.com. Website: metrolinamgcarclub.com.

September 29, 2018

Street, MD. – 39th Annual MGs on the Rocks
What was once just a gathering of a few local members for a picnic is now one of the premier annual events for all British car owners in the Mid Atlantic Region. Each year we have over 200 cars with MGs of all Models and 8 classes of other British Marques. Popular vote balloting by the car owners is from 10:00 until 1:00 and awards are given out about 3:00 p.m. Winners, chosen by car owner peers, receive awards at their cars as the crowd walks around the show field at the end. This is one of the Murphy Cup winners for the Best MGB. If you place check our website for the picture! MGs on the Rocks If you love British cars this is the place to be the last Saturday in September. The Rocks State Park 4H Camp is an excellent country setting in rural Harford County, MD. Bring a picnic basket or purchase your lunch at the show (Loaded Pit Beef Sandwiches) and join the MGs of Baltimore for what has always been a superb show. Bring your parts shopping list for your ongoing renovation projects or your Christmas wish list for shirts and books and visit our vendors. Put your car on the field! Although we have many beautiful cars, this is very much a come as you are gathering. Only owners of cars on the field can vote. Things To Remember Pre-register! Awards are generally 3 per class, but may vary as pre-registration indicates. We base our new classes on pre-registrations, so if you want to justify any new classes make sure you pre-register. Dash plaques are only guaranteed to pre-registrants. Plus you can drive right past that long line of on site registrants! Important times: The field opens at 9:00 a.m., all vendors should be in place by 10:00 a.m. Voting is closed at 1:00. Awards will take place on the showfield as soon after 3:00 as vote counting allows. Sorry, no pets please, Park Rules. Lodging is available at Exit 77A of I-95, Days Inn – 410 671-9990 Comfort Inn – 410 679-0770 Best Western – 410 679-9700 See you at the Rocks! Contact: Richard Liddick. Phone: 410-817-6862. Email: RGL2MGBGT@aol.com. Website: www.mgsofbaltimore.org.

September 27-30, 2018

Fontana Dam, NC. – 6-Pack Trials 2018
Annual convention for the 6-Pack TR250/TR6 Owners Club. Will be held at Fontana Village Resort in Fontana Dam, NC. Driving events, car show and much more. Check out website or forums at 6-pack.org for full details! Contact: Jim Holewka. Phone: 828-514-0587. Email: jimholewka@hotmail.com. Website: http://jimholewka.wixsite.com/trials2018.

October 6, 2018

Myrtle Beach, SC. – Myrtle Beach Britfest 2018 Car Show
"Myrtle Beach Britfest 2018" Car Show will be held on Saturday, Oct. 6, 2018, at The Market Common, Johnson & Hendrick Ave., Myrtle Beach, SC. Come and enjoy a British car extravaganza and celebrate Octoberfest in the balmy warmth of autumn at the beach. New this year … a Friday night reception at Nacho Hippo and special guest hotel rates at DoubleTree Resort by Hilton Myrtle Beach Oceanfront! More information and a registration flyer will become available at www.GrandStrandBritishCarClub.com as the date nears. Contact: Rod Smith, MB Britfest Show Chairman. Phone: 843-651-7644. Email: jrodsmith@yahoo.com.

October 13, 2018

Asheville , NC. – 19th Annual Autumn in the Mountains
An inclusion of ALL European cars and motorcycles at the Asheville Outlets (50 stores). Convenient to the freeway, hotels and restaurants surrounded by the fall colors of western North Carolina. All net proceeds to benefit the local Meals on Wheels charity. Reduced fees and a whole lot more space so clubs can park together. The date has been moved in an attempt to not conflict with other clubs and events. The contact phone number does not accept text messages. I'm retired, it is a flip phone so my wife can contact me. Please joy us for this fun event. For further information: www.bccwnc.org, Cheers. Contact: Scott Monfort. Phone: 602-410-8381. Email: viperguy4@gmail.com.

October 21, 2018

Clinton, NJ. – 17th North American Cecil Kimber Run
A British car tour thru the beautiful Skylands Region of northwestern NJ at the height of the autumn foliage season with lunch and a few surprises on route. The Cecil Kimber Run celebrates the founder of the MG marque but is open to ALL British cars both CLASSIC and MODERN!! Preregistration REQUIRED. Contact: Richard Miller. Phone: 908-713-6251. Email: mgdriversclub@hotmail.com. Website: www.mgdriversclub.com.

November 16-18, 2018

Safety Harbor, FL. – MG Jamboree 21
Hosted by the Florida Suncoast MG Car Club at the beautiful, historic Safety Harbor Resort & Spa. Enjoy a relaxing, fun-filled weekend including an All-British car show, cars on display at the Dunedin Celtic Music & Craft Beer Festival, an evening street fair in Safety Harbor, driving tours, tech sessions or just being pampered at the mineral springs Spa. For information contact Gail Lenhard at 727-521-9890 or cell 727-452-1752, Gail@glennsmg.com or www.fsmgcc.com.
Little British Car Co, Ltd. Vintage Motors, Ltd.
29311 Aranel, Farmington Hills, MI 48334-2815, USA
Contact: Jeff Zorn Tel: 248 489 0022 or 800 637 9640 Fax: 248 419 2461
E-Mail is always the preferred method of communication.
By using E-Mail it helps us to keep our costs down enabling us to pass the savings on to our customers.
Email: <LBCarCo@LBCarCo.com>