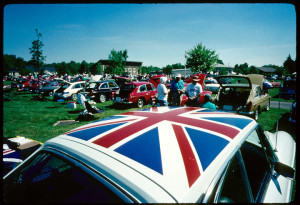 Upcoming British Car Events:
The MGs of Baltimore, Ltd.
Present the 34th Running of the "GET THE DUST OFF" RALLYE : Sunday, May 7th, 2023.
Double Click for a Registration Flier: 2023 Dust Off Rally with logos.dox
20th Annual "Brits by the Bay" 2023
  will be held on Sunday June 25th, at Dejon Vineyards.  Pre- register by May 24th for $20.00 and get a Free show T-Shirt (M-XL) 2XL & above Just $2 extra for Pre-reigstered.  Dash plaques for all Pre-registered cars.  Go to TRAC's  website at:
http://WWW.tracltd.org
 to Pre register or download registration form and snail mail it to address on form.
If anyone has any questions regarding the show you can call Steve Horant , the show chairman at 443-827-6116
44th Annual "MGs On the Rocks" British Car Show,  Saturday, September 30th, 2023.  Rocks State Park, 4-H Camp.  Registration flier is available by double clicking on the highlighted link below:
MG 2023 – The 31st Annual Convention of the North American MGB Register – July 17th to 20th 2023. 
For more info: https://mg2023.regfox.com/calgary
Please remember Passports and proof of Covid-19 Vaccinations are required to enter Canada and return to the USA. 
Event Flier/info: MG-2023-https://namgbr.org/
From Little British Car Company – https://www.lbcarco.com/
Here is a listing of events for 2023, please be sure to check with the organizers before heading off to these.
Due to the Covid-19 Virus please check with the event organizers to make sure the event has not been cancelled or rescheduled. We will endeavor to update our events page for events that we know have been cancelled or rescheduled.
April 30, 2023

Lorton, VA. – Britain on the Green
The 25th Britain on the Green show will feature over 200 British cars and motorcycles, music, food trucks, youth activities, and admission to historic Gunston Hall and grounds. For 2023, we will feature Jaguar Club of North America (JCNA) Concours d'Elegance (Concours) event and a special display of V8-powered British sports cars. Participant's Choice honors will be awarded in 25 or more classes of British cars and motorcycles. Contact: John Buescher. Phone: 703-475-5609. Email: bog@capitaltriumphregister.org. Website: https://www.britainonthegreen.org/.

May 20, 2023

Raleigh, NC. – 26th Annual Triangle British Classic Car Show
This is the twenty-sixth anniversary of the North Carolina MG Car Club's Triangle British Classic Car Show. It is being held at a new location HENDRICK CENTER FOR AUTOMOTIVE EXCELLENCE of WAKE TECH NORTH, 6600 Louisburg Road, Raleigh, NC, on May 20, 2023. The show starts at 8:30 a.m. and ends at 3:00 p.m. The beautiful handicapped accessible facility will provide us with restrooms along with places to sit and relax — all in air-conditioned comfort. There is no charge for spectators, who can vote for their favorite car. The cost to register your first car for the show is $30, other cars you register will be $15. Contact: Dennis L Taylor. Phone: 919-610-7166. Email: dltpilot@hotmail.com. Website: https://www.ncmgcarclub.org.org/

May 21, 2023

Columbus, OH. – British Car Day Columbus
Annual event expecting 250 cars in 35 classes popular vote and awards, rockercover races at Quaker Steak for food and beverages. $25 day of registration.Spectators are free. Host hotel is Cambria Suites with driving tour andhospitality suite day before. Portion of registration goes to charity. Contact: Tony Burgess. Phone: 614-580-3727. Email: BRITSatPOLARIS@AOL.COM. Website: http://BritishCarDayColumbus.Com.

May 21-26, 2023

Crystal River, FL. – Austin Healey 2023
The Austin Healey Club of America supports those that drive their cars for fun and competition as well as those that want to show their car as it would have been when it 'came off the production line.' This is an international Event with people coming to sunny warm north east Florida from all over the USA, Canada and Britain. We welcome all that have Austin Healeys and want to participate. Contact: Price Lindsay. Phone: 630–. Email: 050.rpl@gmail.com. Website: conclave2023.com.

May 27, 2023

Greenville,, SC. – Great Scot! British Car Show
An all marque British car show held in conjunction with the Scottish Highland Games, at Furman University. Contact: Sam Maw. Phone: 864-431-1148. Email: sammaw@bellsouth.net. Website: www.sbmoc.com.

June 3, 2023

Clinton, NJ. – 28th Red Mill British Car Day
the 28th Red Mill British Car Day attracts over 100 British cars and motorcycles to the Red Mill Museum Village, a scenic venue in Clinton, NJ, along the banks of the Raritan River. Registration is $20 before May 27 and $25 thereafter. The show helps to support the Museum. Contact: Stephen Feld. Phone: 973-525-9054. Email: healey4459@gmail.com. Website: https://www.austin-healey-stc.org/redmill.html.

June 2-4, 2023

Bloomington, IL. – 32nd Champagne British Car Festival
An amazing weekend of British car activities featuring over 125 brilliant British cars and motorcycles. Join us Friday evening, June 2nd for a Welcome Reception, sponsored by the Illinois Flat Land British Car Club. The fun continues Saturday morning, June 3, with a self-guided rally to Historic Pontiac, IL. Saturday evening's banquet will feature this year's Honorary Chairman and Guest Speaker, John Twist of University Motors. The weekend culminates on Sunday June 4th, with the Champagne British Car Show on beautiful Clover Lawn of David Davis Mansion, Bloomington, IL. John Twist, will have a 'Rolling Tech Session' at the show. Register electronically on our website using PayPal. Discount for early registration by May 28. Contact: Brian J Davis. Phone: 309-662-4070. Email: bjdavis@PaddysGarage.com. Website: www.CBCF-Bloomington.com.

June 4, 2023

Adamstown, MD. – The Original British Car Day (OBCD)
The Chesapeake Chapter of the New England MG 'T' Register is once again sponsoring (OBCD).This annual gathering is held for the enjoyment of British car and motorcycle enthusiasts of all British marques.Our event is from 8:00 a.m. until 3:00 p.m. at the beautiful grounds of the Lilypons Water Gardens. Enjoy this gathering of all British marques in one setting. You can bring your leashed pet and picnic lunch or partake of the food and drink offered by various food vendors. In commemoration of the MG Centennial the Featured Marque this year will include all MG models made throughout its 100-year history. Whether you are displaying your car, or just coming to enjoy the event, the drive is beautiful. Lilypons Water Garden located at 6800 Lily Pons Road in Adamstown, MD 21710. Directions can be found at www.lilypons.com For information on registration and car classifications please visit our website. Contact: Shaun English. Phone: 703-229-3317. Email: spenglish@aol.com. Website: https://mgtchesapeake.com.

June 4, 2023

Perrysburg, OH. – 24th Annual British Return to Fort Meigs
Sunday, June 4, 2023 'British Return to Fort Meigs' British Car and Bike Show The Lake Erie British Car Club will be hosting their 24th annual 'British Return to Fort Meigs' British car and bike show at the Fort Meigs Historical Site located at 29100 West River Road, Perrysburg, Ohio, 43551. Show runs from 10 am to 3 pm with registration ending at 12 noon. The show will feature a 50/50 raffle, door prizes, silent auction, T-shirts for pre-registered (day of show t-shirts are available for sale, but are limited), goody bags, discounted visit to Fort Meigs site, food vendors, voting by popular vote and dash plaques for the first 150 registered. This year, we will have an online pre-registration available for $12.00 until May 26, 2023. Day of the show is $20.00. Pre-registration online: www.motorsportreg.com Mail in registration forms available online at www.lebcc.org Email questions to LakeErieBrits@gmail.com Phone contact: 419-855-8567 Contact: Tony Shoviak. Phone: 419-878-2041. Email: <ahref=mailto:tenntony@roadrunner.com>tenntony@roadrunner.com. Website: www.lebcc.org.</ahref=mailto:tenntony@roadrunner.com>

June 4, 2023

Waterford, CT. – British by the Sea
We are happy to announce the 35th annual CT MG Club's British By The Sea Gathering to be held on June 4TH, 2023 at Harkness Memorial State Park in Waterford CT on the North shore of Long Island Sound. BBTS is a popular vote, fun event, with etched glass mugs being presented as awards. For 2023, we will have 32+ Classes, displayed on our 4-acre field. We want to encourage ALL British car, truck, and motorcycle owners and enthusiasts to attend and have an enjoyable time. Whether your vehicle is in pristine condition, or a daily driver, sparkling paint and chrome or with 'Barn Fresh' patina, it deserves to be part of the event and on the display field. For this year, we are celebrating the 100 YEAR ANNIVERSARY OF MG, with our Marque of the Year being EARLY MGs 1923 thru 1955. Contact: Steve Wincze. Phone: 860-693-4249. Email: MGTD52@comcast.net. Website: www.CTMGCLUB.COM.

June 10, 2023

Ho-Ho-Kus, NJ. – A Touch of England
At the Hermitage National Historic Landmark. A Gathering of Classic British Motorcars and Motorcycles with a Popular Vote Show. 9:00 AM-3:00 PM Rain Date June 11th Check website for cancellation and rain date details. Directions Call 201 445-8311 or Visit www.thehermitage.org. Contact: Nick O'Donohoe. Email: nickod@optonline.net. Website: https://njtriumphs.org/shows-and-events.

June 12-16, 2023

Memphis, TN. – NAMGAR's GT48
This year's National GT car show is located in the Blues City, Memphis Tennessee, located on the picturesque Mississippi. Known for Blues music and the King of Rock and Roll, Elvis Presley, tourist opportunities abound for everyone. The events and activities at GT 48 highlight the best in Memphis. A tour of Graceland, the home of Elvis Presley is a must for first time Memphis tourists. A poker run ending at the Collierville town square (voted the best in the country) and a MOJO Backbeat bus tour of the city with a local blues guitar player as the guide, enhance the activity list. For those who prefer to adventure on their own, many self driving tours around featured attractions are available. Beale Street, The Civil Rights Museum where Martin Luther King was assassinated, and the St. Jude's medical complex , are a few of the many sites to see. Contact: Hiram Shepard. Email: gt48mga@gmail.com. Website: http://namgar.com/gt-48/.

June 18-23, 2023

College Corners (Oxford), OH. – Triumph Registry of America national meet
Miami Valley Triumphs is hosting the 2023 TRA National Meeting from June 18-23 at Hueston Woods State Park near Oxford. OH, less than an hour northwest of Cincinnati. This secluded park is the home to a bautiful lodge, large lake, and great rural roads between the Whitewater and Great Miami River valleys. It is also just a few minutes away from Oxford, OH, the home of Miami University and many quaint shops and good food! A Concours and auction are on the schedule, but also expect tech sessions, rallies, breakfast runs, covered bridges, tours, poker runs, and lots of fellowship! More details and registration information is at the TRA 2023 website. Contact: Greg Relue. Phone: 937-638-7074. Email: greg.relue@gmail.com. Website: www.miamivalleytriumphs.org/tra2023.

June 19-23, 2023

College Corner, OH. – TRA 2023 National Meet
2023 National Meet of Triumph Register of America TRA was formed in 1974 and is the only organization devoted to the preservation of Triumph TR2 through TR4A series of cars. ALL Triumphs are welcome. Events are scheduled throughout the week. The car show is on Wednesday, June 21, 2023 from 9:00 a.m. to 12:00 noon. Contact: Greg Relue. Phone: 937-638-7074. Email: greg.relue@gmail.com. Website: https://www.miamivalleytriumphs.org/tra-2023 .

June 20-23, 2023

South Bend, IN. – GOF Central 2023
Midwest celebration of 100 years of MGs.All models of MGs are welcome, car show, BBQ, tours, techtalks, funkana, valve cover racing, vendors, movie, swap meet,auction, banquet!Great fun for all MGs! Hotel is across the street from ND, inEddy Street area. Great food, great friends, great MG 100th birthday party! Contact: Greg Peterson. Phone: 317-445-7492. Email: gpeterson@sprynet.com. Website: www.gof2023.com.

June 22-24, 2023

Pendleton, OR. – Summer Tour '23
We will drive from Boise through the eastern Oregon countryside. In Pendleton we will host a car show and awards banquet Saturday night. Activities will include drives and exploration of local attractions and points of interest. Contact: Linda Mascuch. Phone: 208-577-7753. Email: PLBS1234@gmail.com. Website: www.IdahoBritishCars.org.

June 25, 2023

Hydes, MD. – Brits By the Bay
Open to ALL Modern and Classic British Cars and Motorcycles. 11AM to 3PM Rain or Shine at Dejon Vineyards and Winery, Hydes, Maryland. Pre-register by May 20, 2023 and receive a free tee shirt and dash plaque. Door prizes, music, and good ol' car talk. Food and beverages available. NO PETS or OUTSIDE ALCOHOL Contact: Steve Horant. Phone: –. Email: BritsByTheBay@gmail.com. Website: www.tracLTD.org.

July 17-20, 2023

Calgary, ALBERTA. – MG2023
Mg's in the Foorhills. Driving tours, car collection visit, view the Come and get re-aquainted with old friends and make some new ones. Contact: Tony Burgess. Phone: 614-580-3727. Email: conventionagm@namgbr.net. Website: https://mg2023.regfox.com/calgary.

July 28-30, 2023

Redmond, OR. – All Triumph Drive-In
You're invited to join us for the 41st gathering of all Triumph marks. This year we highlight 70 years of the TR2. Register online at the portlandtriumph.org website. Follow the link to ATDI. Don't miss this perfect opportunity to visit Oregon's beautiful high desert. There will be guided tours, great food and even better comradery! Make your reservation now at the Eagle Crest Resort in Redmond, OR. Contact: Mike Grace. Phone: 503-969-8040. Email: atdi@portlandtriumph.org. Website: www.portlandtriumph.org.

August 5, 2023

Dayton, OH. – 38th British Car Day Dayton
Celebrating 100 years of Triumph & MG Saturday, August 5, 2023 9 am 4 pmEastwood MetroPark, 1385 Harshman Rd. Dayton, Oh. Participant's choice car show, vendors & swap meet, full service concession stand, dash plaques to first 200 entrants, and as always, spectators are admitted for free.Registration: $25 in advance includes free BCD t-shirt if received before July 22, 2023; $25 day of show, Vendors; $30 Registration open 9 am until Noon. Show runs rain or shine! Register online at https://britishcardaydayton.com/ Contact: Skip Peterson. Phone: 937-603-7601. Email: mgbskip@aol.com.

August 23-26, 2023

Hershey, PA. – Encounter 2023
The Austin Healey Sports and Touring Club will hold it's 46thannual Encounter near Hershey Pa. Aug 23 through Aug26, 2023.The three and one half day event includes Tour of the AACAMuseum, Charity Auction, Funkana, Gymkana, Popular Car Showand Awards Banquet. See our web site for complete details andregistration form. Contact: Tim Plesz. Phone: 724-850-8405. Email: tplesz@msn.com. Website: http://www.austin-healey-stc.org/.

September 3, 2023

Merriam, KS. – Heartland All British Car & Cycle Meet
Our show returns to Labor Day weekend and the Merriam Marketplace venue this year. Show field opens at 8 with participant voting from 10:30 to noon. A food truck will be on site and awards will be presented at 2. See our website for more details. heartlandallbritish.com -. Email: gam06518@gmail.com. Website: heartlandallbritish.com.

September 10, 2023

Palatine, IL. – Chicago British Car Festival
Experience the Thrill of British Automotive Heritage at the 2023 Chicago British Car Festival. Don't miss your chance to be a part of the premier celebration of British car culture. Mark your calendar for September 10, 2023 and be sure to attend the Chicago British Car Festival. The Chicago British Car Festival is a one-of-a-kind event, featuring a stunning display of classic and modern British cars, including Jaguar, MG, Austin-Healey, Triumph, and many more. This is your chance to connect with fellow British car enthusiasts and immerse yourself in the world of classic and contemporary British automotive design. Every year, we have 300-400 British Cars and a couple thousand spectators attend our show at Harper College in Palatine, IL. WHERE: Harper College1200 West Algonquin Road, Palatine, Illinois 60067-7398 New for 2023: Chance at several high end door prizes with early bird registration! Registration is NOW open!! Contact: Chuck Ladwig. Phone: 224-558-1499. Email: 1960ah3000@gmail.com. Website: https://britishcarunion.com/wp/.

September 30, 2023

Street, MD. – 44th Annual "MGs on the Rocks" British Car Show
The 44th Annual promises to be a great event and we are expecting over 200 cars. MGs on the Rocks is the longest continuous British Car Show in the World. This British Only show has been on the same weekend at the same location for 44 years. Multiple classes of MG's are awarded as well as awards for 8 other British Marques. Awards are by popular vote by the car owners. The unique at the car award ceremonies is at 3 p.m. All winners have their photos taken with their cars. Checkout our website for past event photos. Put your car on the field! Although we have many beautiful cars, this is very much a come as you are gathering. Only owners of cars on the field can vote. Directions: GPS address: 2 Cherry Hill Road, Street, Md 21154 Contact: Richard Liddick. Phone: 410-817-6862. Email: RGL2MGBGT@aol.com. Website: http://www.mgsofbaltimore.org.

Sept. 20.2023- Oct. 3, 2023

Adventure 2023 Announcement 9/20/23 to 10/3/23 – Lakes, Dales Moors and Liverpool (think Beatles) – (Say Hi to Jan and Jeff. Non-vending event, just for fun)
Before this past September's LBC adventure to the Beaulieu autojumble, Goodwood Revival and more, Jan was ready to hang up her trip planning hat after 20 years of introducing British car owners to sights and experiences throughout the UK, Ireland and western Europe at a very reasonable cost. The two years of cancelled plans due to Covid were really frustrating for her and took it's toll. It was also frustrating for the participants too as plans had to be changed several times. But the adventure this year worked out very nicely and everyone had a great time. During the "Last" Adventure most of the participants encouraged Jan to please consider doing another trip.On these trips Jan has included everything from a car collection in a Quonset hut at the end of a dirt road in Ireland to a dinner in Churchill's Cabinet War Rooms and on the HMS Belfast on the Thames. Somehow she is able to find things that seems to be of interest to everyone and unusual to boot.

Jan realized we haven't really covered northern England (except for a very few days in 2005 and 2014) and so Adventure 2023 is on for late September. This approximately two week trip will visit the English Lakes District, the Yorkshire Dales and Moors and end in Liverpool (home of the Beatles) where we'll ferry cross the Mersey and enjoy music at the Cavern Club (among other activities.) And of course there's a grand car museum to visit.

Janice was totally overwhelmed and pleasantly surprised with the response to the announcement of the next Adventure. Over 70 people have already responded to her with interest in the trip. Totally amazing. People have been telling her for years how good her detailed planning for the trips has been and I guess this says.

Keep in mind this is just folks expressing interest and commitments have not been made nor have deposits been requested yet. (probably early January once Jan has gotten hotels booked (the coach with our favorite coachman has been secured already.)

Jan said with all this interest she may even consider doing two trips since the Lakes District is such a beautiful area of England and Liverpool is looking amazing too. Don't be shy if you have any interest drop Jan a note to her email address to let her know you are interested at jan@LBCarCo.com with Adventure 2023 in the subject line please. Participants will be limited to the capacity of the coach (52.)

October 6-7, 2023

Collegedale, TN. – Brits on the Commons
The Southern British Car Club's annual car show will be at new venue this year! Our all British show will be held at 'The Commons' in Collegedale TN. We are also partnering with the Peachtree MG Registry this year to honor 100 Years of MG, so come on out and join the celebration! Reception – Friday Oct 6 6pm – 8pm Show – Saturday Oct 7 Registration 8am – 11:30am Show – 10am – 1pm Awards – 2pm Contact: Archie McAllister. Phone: 423-310-8506. Email: scott_mcallister2008@yahoo.com. Website: 1822 Lenox Drive NW.

October 7, 2023

Myrtle Beach, SC. – Myrtle Beach Britfest 2023
Tenth Annual Myrtle Beach Britfest at The Market Common, Johnson & Hendrick Ave., Myrtle Beach, SC. Come and enjoy a British car extravaganza and celebrate Octoberfest in the balmy warmth of autumn at the beach. And a special Recognition of the 100th Anniversary of M.G. Sports Cars! More information and a registration flyer will become available on our website as the date nears. Ethan Harris, Britfest Registrar Contact: William Unger. Email: newsletters@grandstrandbritishcarclub.com. Website: GrandStrandBritishCarClub.com.

October 6-8, 2023

MG JAMBOREE 23 – Lutz, FL – (Say Hi to Jan and Jeff. Non-vending event, just for fun)
The Florida Suncoast MG Car Club invites you to MG Jamboree 23 at the Bethany Retreat and Conference Center in Lutz, FL. This laid-back weekend event is open to British vehicles and drivers of every make, model and vintage in every condition. Enjoy a relaxing, fun-filled weekend including an All-British car show, driving tours, tech sessions, a 100 year birthday celebration of the MG marque or just relaxing or hiking in this 250 acre wildlife preserve. For information and registration contact Barrie Carson at 727-808-1869, mgbguy80@gmail.com or www.fsmgcc.com
Little British Car Co, Ltd. Vintage Motors, Ltd.
29311 Aranel, Farmington Hills, MI 48334-2815, USA
Contact: Jeff Zorn Tel: 248 489 0022 or 800 637 9640 Fax: 248 419 2461
E-Mail is always the preferred method of communication.
By using E-Mail it helps us to keep our costs down enabling us to pass the savings on to our customers.
Email: <LBCarCo@LBCarCo.com>