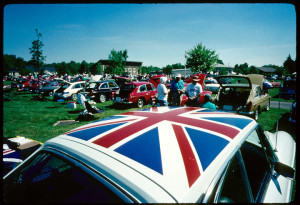 Upcoming British Car Events
Due to Covid-19 we will be requiring all participants to have and wear a mask when social distancing cannot be maintained. In addition a waiver must be signed holding the MGs of Baltimore, ltd. Car Club, DeJon Vineyards & SCCA harmless in the event Covid-19 is contracted.
SAVE THE DATE:
Washington D.C. Region SCCA
and
The MGs of Baltimore, Ltd.
Present the 32nd Running of the "GET THE DUST OFF" RALLYE : Sunday, May 2nd, 2021
Look for the registration flier in the near future.
MG International Atlantic City 2021 – June 14 – 17th for more information go to https://ac2021.regfox.com/mg-international-2021
42nd Annual "MGs On the Rocks" British Car Show, Saturday, September 25th, 2021. Rocks State Park, 4-H Camp. Look for a copy of the event flier and registration form in the near future.
From Little British Car Company – https://www.lbcarco.com/
Here is a listing of events for 2021, please be sure to check with the organizers before heading off to these.
Due to the Covid-19 Virus please check with the event organizers to make sure the event has not been cancelled or rescheduled. We will endeavor to update our events page for events that we know have been cancelled or rescheduled.
April 24, 2021
Williamsburg, VA. – 21st Annual Williamsburg British Car Club British & European Car Show
To benefit The ARC of Greater WilliamsburgLocation: The Shops At High St. – Williamsburg, VA 23185 Show: 10:00am to 2:00pm, food from on-site restaurants availablePreregistration must be received by March 31st , 2021. All registered cars will be placed in a class for judging and award purposes. Trailer parking available nearby. All cars must be driven onto the show field under their own power. Classes will be determined by preregistered entries. This is a popular vote car show. Balloting for best in class will be conducted by the registrants; judging for The Chairman's Best will be judged by three WBCC members. This is a rain or shine show -since the parking lot is a two-story structure, the bottom lot is dry. Door prizes will be awarded and there will be a 50-50 raffle. This year, our featured Marque is Mini. Contact: Mark Caldwell. Phone: 865-599-0294. Email: wbcc2021carshow@gmail.com. Website: https://www.wmbgbrit.com/.
May 1, 2021
Lewes, DE. – The Lewes British Motor Car Show
The event is open to all British automobile enthusiasts. Registration before May 1st is $25 and $35 day of show. Spectator admission is $5. Show Date: Saturday, May 1, 2021 Place: Cape May Lewes Ferry grounds, 43 Cape Henlopen Dr. Lewes, Delaware 19958 Time: 11:00 AM to 4:00 PM Eligibility: British cars manufactured years 2000 and earlier Awards: To be determined based on total entries of the varied British Marques. Preregistration: Available through Eventbrite. (on-line only) Contact: Betsy Reamer. Phone: 302-645-8073. Email: inquiry@leweschamber.com . Website: https://www.leweschamber.com.
May 14-16, 2021
Killeen, TX. – TMGR 2021 Spring Gathering of the Faithful
Our Spring Gathering of the Faithful, "Convoy to Killeen" is from Friday, May 14 through Sunday, May 16 in Killeen, TX. Registration form can be downloaded at TMGR.org and mailed. We'll be at Shilo Inn, 3701 South WS Young, Killeen, TX, 76542, 254-699-0999. Reservations should be made under TMGR, $87 a night until April 15. Events start on Friday with registration between 4-7pm; a pizza party (BYOB) between 5-7 pm; with socializing and dancing in the Shilo Inn parking lot starting at 7 pm. Registration from 8-9:30 am in the Shilo Inn Grand Ballroom, a Hare and Hound Rally at 9am, lunch at noon, a TMGR membership meeting at 1pm, the TMGR Car Show at the Convention Center between 2-4 pm. In the evening there will be a Happy Hour starting at 5:30 pm followed by dinner, awards and auction starting at 6 pm in the Shilo Inn Grand Ballroom Contact: Bert Steele. Phone: 682-444-2712. Email: bisteelegm@gmail.com. Website: www.tmgr.org.
May 15-16, 2021
Columbus, OH. – Central Ohio British Car Day
British Car Day XXXVI being held again at Quaker Steak Polaris, over 250 cars and motorcycles expected. 32 classes with participant judging. Saturday drive leaving Cambria Suites Polaris at 11am. Sunday show opens at 9am. Featured Marques are Lotus, Rootes, and McLaren. Fun family event, spectators are free, safety protocols will be followed. First 150 registrants will receive dash plaque and registration pack. Portion of registration fees will be donated to The British Transportation Museum in Dayton. Rocker cover races, parts and regalia vendors. Show ends at 3pm Sunday. Please register your British car on line. Contact: Bill Blake. Phone: 614-403-1074. Email: wrb99282@icloud.com. Website: https:/britcar1.regfox.com/.
June 5, 2021
Clinton, NJ. – 26th Red Mill British Car Day
The North Jersey Region of the Austin Healey Sports & Touring Club announces that the 26th Red Mill British Car Day will be held on Saturday, June 5, 2021 (rain date June 6) at the Red Mill Museum Village in Clinton, NJ. All British cars and motorcycles are welcome. We have space for only 100 cars so pre-registration is encouraged. The registration form may be found at www.austin-healey-stc.org. Contact: Steve Feld. Phone: 973-525-9054. Email: healey4459@gmail.com. Website: www.austin-healey-stc.org.
June 6, 2021
Perrysburg, OH. – 22nd Annual British Return to Fort Meigs Car and Bike Show
Come join us for our 22nd Annual British Car and Bike Show. We will have food vendors, a silent auction, 50/50 raffle, and voting by popular vote. Fort Meigs Memorial Site 29100 W River Rd, Perrysburg Ohio. Contact: Tony Shoviak. Phone: 419-878-2041. Email: Tenntony@roadrunner.com. Website: www.lebcc.org.
June 14-17, 2021
Atlantic City, NJ. – MG International 2021
Plan to attend the largest gathering of MGs in North America since 2016 when the four primary MG clubs in North America come together for another ALL MG combined event from June 14-17, 2021 in Atlantic City, NJ. The clubs are the North American MMM Register, the New England MGT Register, the North American MGA Register and the North American MGB Register. This event happens only once every five years and is where you can see a 1930's MMM Airline Coupe next to a an MGF from the 2000's all on the same show field, and we are anticipating over 800 cars. There will be tech sessions, driving events, cooking classes and coach tours (to the Simeone Auto Museum, Tours to Historic Philly and to Victorian Cape May) – and much more. Contact: Tony Burgess. Phone: 614-899-2394. Email: MG2021INFO@GMAIL.COM. Website: http://mg2021.org.
June 14-18, 2021
Lexington, KY. – CANCELLED Triumph Register of America National Meet 2021
CANCELLED Major national Triumph event. All Triumph models are welcome. Participant's Choice and Concours d'Elegance car shows. Spectators free. Contact: Bruce Clough. Phone: 937-376-9946. Email: tryanity@gmail.com. Website: https://www.miamivalleytriumphs.org/tra-2021.
June 27, 2021
Hydes, MD. – Brits By The Bay
Open to ALL British Cars & Motorcycles*****NEW LOCATION *****Dejon Vineyards, 5300 Hydes Rd. Hydes, Md. 21082 www.Dejonvineyard.com. NO PETS PLEASE!!Sunday, June 27th at 11am – 3 pm Gates open 10:30am Rain OrShinePre-Register by May 20 to Receive a Free Show T-Shirt & DashPlaque Door Prizes, Music, & Good Ole Car TalkFood, Snacks & Beverages Available On Site Contact: Steven Horant. Phone: 443-827-6116. Email: britsbythebay@gmail.com. Website: www.tracltd.org.
July 24, 2021
Hudson, NH. – British Cars of NH 25th Annual Show of Dreams
The 25th Annual Show of Dreams is a charity fundraiser with all proceeds donated to High Hopes Foundation of NH and the New Hampshire Food Bank. The show is a one day event starting at 10am and closing at 3pm. The 2021 Featured Marques are: Triumph TR7 & Triumph TR8. The show includes DJ entertainment, the BCNH MEGA Raffle and Silent Auction, Regalia, local craft and car related vendors, great food and fun for the whole family. Car Registration Fees: Pre-show: $30.00; Day of Show: $40.00; 2nd Car Same Owner: $10.00. Spectators: Free-donations at the gate are encouraged. Online registration is available at www.bcnh.org Click on the Show of Dreams Page. Contact: Diana S Stanley. Phone: 603-568-9795. Email: dstan1950@gmail.com.
July 31, 2021
Hudson, WI. – Britfest
Free show of Little British Cars on Walnut St. Saturday morning. Contact: Buck Malick. Phone: 715-386-7010. Email: cmalick2@gmail.com. Website: https://mnmggroup.wildapricot.org/.
August 28, 2021
Old Westbury , NY. – CANCELLED LONG ISLAND SCOTTISH FESTIVAL & HIGHLAND GAMES
CANCELLED Contact: peter burnside. Phone: 516-385-4107. Email: pburnsidesr@hotmail.com . Website: liscots.org.
September 12, 2021
Fairfield, OH. – British Car Day
This year the BCD is September 12th, 2021 at Harbin Park 1300 Hunter Rd Fairfield, OH 45014. The featured model is Jaguar E-type Each year the BCD averages 170 British cars and 400 attendees. The show raises money for the Aubrey Rose Foundation that benefits families of sick children. There are 35 classes and 70+ awards. Voting is by popular vote of the entrants. If you register by August 31st, you get a free T-shirt. Please consider informing your friends and members about our show and placing us on your calendar. Contact: Bob. Phone: 513-856-9062. Email: contact.bccgc@gmail.com. Website: https://www.bccgc.com/british-car-day.
September 14-18, 2021
Edmond, OK. – VTR 2021 National Convention
2021 VTR National Convention. Come enjoy Rt66! Contact: COVTR. Phone: –. Email: covtrpres@gmail.com. Website: www.vtr2021.com`.
September 17-19, 2021
Rangeley, ME. – NEW DATE New England British Reliability Run
New DateBegun in 2002 by Blake Discher of Detroit with help fromJohn Macartney and based on similar events in the UK, theNEBRR is a two day drive for charity in British cars. It isnot a race, and is run on public roads at posted speeds. Itis not a rally as there are no checkpoints or deliberatelyvague instructions. It is an endurance test of sorts,intended to be challenging but fun for the participants, andto see just how reliable these supposedly "unreliable"British cars really are. Contact: Robert Dougherty. Phone: 603-948-2078. Email: info@nebritishreliability.org. Website: https://www.nebritishreliability.org/.
September 25, 2021
Street, MD. – 42nd Annual "MGs On the Rocks" British Car Show
The 42nd Annual edition of one of the longest running British Car Shows in the USA promises to be a great event, we are expecting over 200 cars with MGs of all models and 8 classes of other British Marques. Popular vote balloting by the car owners, awards are given out about 3:00 p.m. Winners, chosen by car owner peers, receive awards at their cars as the crowd walks around the show field at the end. The Murphy Cup goes to best MGB in show and the Senator Norman Cup goes to the best car in show. so if you love British cars this is the place to be the last Saturday in September. Bring a picnic basket or purchase your lunch at the show and join the MGs of Baltimore for what has always been a superb show. See you at the Rocks! Contact: Richard Liddick. Phone: 410-817-6862. Email: RGL2MGBGT@aol.com. Website: www.mgsofbaltimore.org.
June, 2022
LBCarCo Adventure 2022 (XIX) – NEW DATE 2022 – Cruise the Danube on Viking Longship – (Say Hi to Jan and Jeff. Non-vending event, just for fun)
New Date! In April of 2018 we did a Rhine River cruise on Viking with a group of 46 people. We were really impressed with the level of service and organization (not to mention the food and the ship itself) that Viking provides. It was a wonderful time with a group of friendly people who have similar interests.For 2022 we have scheduled a Viking River cruise on the Danube River. This trip really has nothing to do with classic cars, it would be a wonderful trip through a beautiful part of Europe with a great group of people. We were totally impressed with the pre cruise stay we enjoyed in Lucerne on the 2018 trip, so we will do the same in Budapest and Prague, two of central Europe's most admired cities. Optional independent early arrival or departure can be arranged.We would sail on the Viking Long-ship Var from April 24 to May 1, starting in Nuremberg and ending in Budapest. A three night pre-cruise stay in Prague and a 2 night post-cruise stay in Budapest would be included. Viking has great airfare prices. We would fly into Prague and return from Budapest.So far 18 cabins have been booked. Space on a riverboat is somewhat limited vs a big cruise ship so if you are interested please do not delay. To join in the fun for 2020 or if you have other questions contact Jan via email to jan@LBCarCo.com She will provide further details.
August/September, 2021
LBCarCo Encore 2020 ADVENTURE Possible NEW DATE 2022 TO Beaulieu Autojumble and Goodwood Revival – (Say Hi to Jan and Jeff. Non-vending event, just for fun)
Encore Adventure 2020 will be the end of August to Mid September 2020 coincide with two huge motoring events in England – the Beaulieu autojumble and the Goodwood Revival. Both events are in southern England and will be combined with some sightseeing and touring in that area, followed by a stay in the Cotswolds, where the adventures began back in 2002. The theme will be an England revisited and retro. For the more adventuresomeIf you are interested in joining us on one of our Adventures, the next one in April/May 2020 will be fantastic! This will be a Viking River Cruise on the Danube (Details on this page or in our current LBCarCo Chatter.)Please drop us a note if you are interested as space will be limited to about 52 people. Send a note to Jan Zorn at Jan@LBCarCo.com. Please include the subject line of adventure 2020 (either the River Cruise or Beaulieu/Goodwood) and include your name, email address, phone and how many would be joining us.. Contact: Jan Zorn. Website: www.LBCarCo.com
Little British Car Co, Ltd. Vintage Motors, Ltd.
29311 Aranel, Farmington Hills, MI 48334-2815, USA