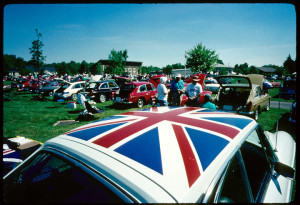 Upcoming British Car Events
SAVE THE DATE:
MG 2019 – The 28th Annual North American MGB Register Convention – June 23 to 26 – Traverse City, Michigan.  The website for registration will be live later this Fall.   Click here for more info  MG 2019
The British Car Club of Delaware's Annual Show. Sept.15, 2018 Battery Park, 60 Clinton St., Delaware City, Delaware 19706.           10 AM -3:00 PM.  Open to all makes, models and years British cars and bikes.  Free dash plaque to first 75. Goodie bags and door prizes. Popular choice awards at 2:30. Convenient dining and restrooms. For an flier double click  – Delaware City 2018
39th Annual "MGs On the Rocks" British Car Show,  Saturday, September 29th, 2018.  Rocks State Park, 4-H Camp. Double Click below for a event flyer/registration form:
From Little British Car Company – https://www.lbcarco.com/
Here is a listing of events for 2018, please be sure to check with the organisers before heading off to these.
August 4, 2018

Dayton, OH. – 34th Dayton British Car Day
The Midwest's Best British Car & Motorcycle Show featuring 50 years of the Triumph TR 250 Saturday, August 4, 2018 9am – 4pm Eastwood MetroPark, 1385 Harshman Rd. Dayton, Oh. Participants choice car show, 30 classes for awards, vendors & swap meet, full service concession stand, dash plaques to first 300 entrants, and as always, spectators are admitted for free. Registration: $15 in advance includes free BCD t-shirt if received before July 20, 2018; $15 day of show, Vendors; $25 or door prize of equal value. Registration open 9 am until Noon rain or shine! Special Awards: Longest Drive, Ranger's Choice & Best of Show Contact: Skip Peterson. Phone: 937-293-2819. Email: mgbskip@aol.com. Website and Registration: www.britishcardaydayton.com.

August 4, 2018

Schwenksville, PA. – 14th Annual Pennypacker Mills British Car Day
the Delaware Valley Classic MG Chapter event (DVCMG) August 4, 2018 10AM-2PM (voting at noon) at Pennypacker Mills, Entry – $15/car (pre-register by 7/22) $20/car (after 7/22) Spectators free (General admission 11am) Free T-shirt to first 40 paid pre-registrants Dash plaque to all entrants Fun for the whole family! Picnic area, free tours of the mansion, nature walks, historic canal. And again this year, we will be holding the show in association with the Mansion's 'In the Good Old Summertime' festival. Forinformation and pre-registration: Contact: Paul Phillips. Phone: 484-985-2511. Email: CarShow@DVCMG.com. Website: http://www.DVCMG.com.

August 11, 2018

Hudson, WI. – BritFest 2018
An all British Vehicle show in beautiful historic downtown Hudson, WI – along the St. Croix River. Free and open to public and British Vehicle owners. Favorite car voting is down through ticket sales by our selected charity (Big Brothers/Big Sisters). A wonderful location for a car show and opportunities for shopping and dining surround the event. Contact: Bob Anderson. Phone: 651-439-6876. Email: robtwander1@juno.com. Website: mn-mggroup.org.

August 25, 2018

old westbury gardens, NY. – long island scottish festival & highland games
Annual Scottish festival and highland games including an antique British sports car display. Beautiful setting at one of this countries' most beautiful manor house and grounds. Lots to see and do, spend the day with family and firends, expected attendance 7000. If you display your antique British auto you will get a free pass for driver and car, contact Peter Burnside for details. Contact: peter burnside. Phone: 516-385-4107. Email: pburnsidesr@hotmail.com. Website: liscots.org.

August 24-26, 2018

Altoona, PA. – 24th Annual British Car Festival
The Central PA British Car Club, Inc. invites you to their British Car Festival featuring John Twist of University Motors. Friday's (August 24th) registration will be held at Lenny's Classic Cars. Pizza and drinks will be provided. Saturday, August 25th includes a Funkhana. You must pre-register for the event. You also won't want to miss the Saturday night pig roast dinner and desserts which will be held at Lakemont Park. Sunday, August 26th, it's off to Delgrosso's Amusement Park. Registration will begin at 9 am. Sunday is simply a day of showing your car and enjoying the friendship of other British Car enthusiasts. Good food, rides, and prizes..and NO Judging!! All British Cars are welcome, any condition. John Twist & Larry Learn (Learn's Upholstery) will be conducting technical seminars and troubleshooting issues throughout the day on Sunday. Pre-registration prices (good till August 18th) are as follows: Entire Weekend @ $30 per person includes: Friday 8/24: Registration at Lenny's Classic Car Museum Saturday 8/25: Funkhana and scenic drive to Pig Roast & Desserts party. Sunday 8/26: Car show, Goodie Bag, Chicken Dinner, DelGrosso Sauce gift pack, and prizes. Sunday only with dinner @ $20 per person includes: Car show, Goodie Bag, Chicken Dinner, DelGrosso Sauce gift pack, and prizes. Sunday – car display only is $10.00 $10.00 Please visit our website for more information and to register for the event Contact: Jim Pastore. Phone: 814-942-7742. Email: mgnut@atlanticbb.net. Website: pabritishcar.com.

August 24-26, 2018

Rugby, TN. – Return of the British – 2018
The eighth British Car and Bike show in a 1880s British village. Awards, Prizes, Silent Auction, drive, guided hike, English Tea Setting Contest and more! Each class with a pre-registered entry, and classes with 2 or more entries will receive awards. First 50 registrants receive a free dash plaque. Friday, the 24th: visit with old friends and make new ones at the Harrow Road Cafe, followed by Irish Road Bowling. Saturday is Show day; 9:00 AM to 2:30 PM Eastern Time. Saturday evening the Remains of the British gather at Oak Lodge for repast and libations (bring some to share). Sunday AM, breakfast at the Harrow Road Cafe and then on the road. Overnight accommodations are listed on the registration web site. For more info contact Charlie Bunnell, 931-210-3732 or rugby@pbcctn.org. Registration $20; $25 after 10 August; forms available June 1st at www.pbcctn.org/Rugby.php. Email: events@pbcctn.org.

September 2, 2018

Lancaster, NY. – Autumn Sports Classic Car Show
Buffalo Octagon Association will be hosting its 35th Annual Autumn Sports Classic car show. Family oriented event held at Como Lake Park Casino, 2220 Como Park Blvd, Lancaster, New York, 14086. Lots of classes, judging by popular vote and starts at noon. Dash plaques to the first 125 entrants, trophies awarded by 4pm. Free to the public, fee for those entering a car. Food & beverages available, games ,door prizes, 50/50 split raffle, Chinese auction. Bring the whole family! Portion of proceeds donated to local charities. Come out & join in the fun and games,& see some of the best classic sports cars in the area!!! Contact: Larry Vito. Phone: 716-632-9001. Email: ljvito@msn.com. Website: www.buffalomg.com.

September 9, 2018

EL SEGUNDO, CA. – 2108 Boots & Bonnets All MG Car Show
MG Car show held at Automobile Driving Museum.https://www.automobiledrivingmuseum.org/>/>https://www.automobiledrivingmuseum.org/ Organized by Southern California MG Car Club. NAMBAR and NAMGBR affiliated. Contact: Carl Palczewski. Phone: 310-376-5106. Email: carl.palczewski@verizon.net. Website: http://socalmgclub.org/car-show-september-9-2018/.

September 9, 2018

Palatine, IL. – Chicagoland British Car Festival
You are invited to the 32nd annual Chicagoland British Car Festival. See the full range of British Cars including, Aston Martin, Austin Healey, Bentley, Range Rover, Lotus, Mini Cooper, MD, Triumph and more. See the latest models and of course the Classics. Admission is free to the General Public. (Show cars are $20 early registration, and $25 after August 21st) British Car Festival takes place at Harper College, 1200 West Algonquin Rd, Palatine Illinois 60067 Contact: Ed Klich. Phone: 630-445-3124. Email: ecklich29@gmail.com. Website: www.britishcarunion.com.

August 29, 2018 – September 14, 2018

UK – LBCarCo Adventure XVIII Part II – Beaulieu Autojumble and Goodwood Revival – (Say Hi to Jan and Jeff. Non-vending event, just for fun)
Adventure 2018 Part II will be in August 2018 to coincide with two huge motoring events in England – the Beaulieu autojumble and the Goodwood Revival. Both events are in southern England and will be combined with some sightseeing and touring in that area, followed by a stay in the Cotswolds, where the adventures began back in 2002. The theme will be an England revisited and retro. For the more adventuresomeIf you are interested in joining us on one of our Adventures, the next one in 2019 will be fantastic! The plan is to visit Iceland and Scotland (and the Tattoo) in August of 2019. Please drop us a note if you are interested as space will be limited to about 52 people. Send a note to Jan Zorn at Jan@LBCarCo.com. Please include the subject line of adventure 2019 and include your name, email address, phone and how many would be joining us. Contact: Jan Zorn. Website: www.LBCarCo.com.

September 15, 2018

Delaware City, DE. – Brits By The River
The British Car Club of Delaware's Annual Show. Battery Park, 60 Clinton St., Delaware City, Delaware 19706. 10AM-3:00PM. Open to all makes, models and years British cars and bikes. Free dash plaque to first 75. Goodie bags and door prizes. Popular choice awards at 2:30. Convenient dining and restrooms. Contact Don Henderson (302)331-3075, donhenderson963@gmail.com Contact: Susan Henderson. Phone: 302-331-6027. Email: suehen7@gmail.com. Website: www.bccdelaware.com.

September 15, 2018

Ocean Grove, NJ. – Brits on the Beach 2018
Historic Ocean Grove. Presented by Positive Earth Drivers Club. Judging by participants choice. Walk the Ocean Boardwalk just 2 blocks from the show field. Have lunch at one of Ocean Grove's many cafes and restaurants. Contact: Bob Canfield. Phone: 732-620-2378. Email: joisuzu@optonline.net. Website: www.pedc.org.

September 12-16, 2018

Dillard, GA. – Southeastern British Car Show
Southeastern British Car Festival 2018, abbreviated as 'Dillard 2018' is the Bi-annual regional show and events put on by the Peachtree MG Registry. Sept 13,14,15,16 at the Dillard House, Dillard, GA. Planning is underway – – More details to follow. Check the 'Dillard 2018' tab on the PeachtreeMG.com website. Contact: Joe Rushing. Email: pmgrwebmaster@gmail.com. Website: PeachtreeMG.com.

September 14-16, 2018

Stowe, VT. – British Invasion XXVIII
('A Jolly Good Time') The British Invasion is a weekend celebration of all things British. Annually we attract 600-650 British Cars from Canada and the Eastern United States. The Town of Stowe welcomes the 'Invaders' with a Big Main Street Party on Friday evening with a live band from 6:30-9:30 PM. Saturday is the Concours d'Elegance (Judged with a Category for PRESERVATION Cars), the British Classic (People's Choice), a Car Corral, British Vendors, Ladies Hat Competition with awards presented by the 'Queen,' Food and British Invasion Music. Registrants and General Admission attendees are encouraged to dress in British Fashion with awards issued in several categories. Saturday also feature the 'British Attire Competition,' which is open to Car Show Registrants & Guest, and the General Public, where our roving judges seek out the most original and most interesting British Dressed attendees. Sunday starts with a morning, 70 minute, run over Smuggler's Notch and the back roads for the Car Show Registrants, meanwhile back at the show field we feature a driving review of the Saturday Winners, a Competition of Colors, and a Tailgate Picnic Competition, and more. Car Club Display Award. Gates open to the public at 9:00 AM Saturday and Sunday. General Admission is $15 for a 2- day Pass or $10 for Sunday only. For complete information visit www.Britishinvasion.com Contact: Michael F. Gaetano. Phone: 508-395-6663. Email: mgaetano@britishinvasion.com.

September 15-16, 2018

Arvada (Denver), CO. – Colorado English Motoring Conclave
The 35th Annual All British Car and Bike Meet, "Ride the Rockies" Tour and Car Show. Contact: Gary George. Phone: 303-477-0189. Email: ColoradoConclave@comcast.net. Website: www.thecoloradoconclave.com.

September 15-16, 2018

Arvada, CO. – Colorao English Motoring Conclave
Now in its 35th year, the 2018 Conclave will be held over the weekend of 15-16 September. The weekend begins with the "Ride the Rockies" motoring tour which starts from Oak Park in Arvada, and is followed by the All British English Motoring Conclave Car Show which will be also held in the now familiar location of Oak Park, on Sunday the 16th. Contact: Rod Tomkins. Phone: 303-906-3193. Email: rodtr6@me.com. Website: www.thecoloradoconclave.com.

September 16, 2018

Lake City, PA. – Scions of Britain Gathering
A casual event that welcomes all British cars and motorcycles and the folks who love them. Free to participants and spectators. Lake City Community Park is on a bluff overlooking Lake Erie. Time: 12:00 PM to 4:00 PM Lake City Community Park 10204 West Lake Road Lake City, PA 16423 Contact: Richard Hall. Phone: 814-528-2894. Email: rinderlessh@roadrunner.com.

September 19-22, 2018

Lancaster, PA. – Austin Healey Sports & touring Club Encounter 2018
Our 41st annual Encounter to be held this year in beautiful Lancaster, Pa on Sept 19 – 22, 2018. This event attracts hundreds of Healey vehicle enthusiasts from not only our 300 members but also from the mid-Atlantic region, New England, and Canada. Four days of varied events are planned including Charity Auction, Rally, Popular car show, Gymkhana and Funkhana to mention a few. Our venue this year is Double Tree by Hilton in Lancaster Pa. Contact: Tim Plesz. Phone: 724-850-8405. Email: tplesz@msn.com. Website: www.austin-healey-stc.org.

September 21-22, 2018

Maryland Hts (St. Louis), MO. – St. Louis All British Car & Cycle Show
A gathering for all British marques in a beautiful setting. The show will occur 9:00am to 3:30pm on Sept. 22, 2018 in Creve Coeur Park, Maryland Heights (St. Louis),MO. The site has shady trees and is located next to Creve Coeur Lake. There will be 37 classes judged by popular vote. A free BBQ will be held at the venue the evening of Sept. 21. Please visit www.allbritishcarshow.com for registration and other details. Contact: Ranney Dohogne. Phone: 314-308-6314. Email: ranney.dohogne@nidec-motor.com.

September 23, 2018

WOODSTOCK, NY. – PEACE, LOVE & LUCAS — THE WOODSTOCK NY BRITISH CAR SHOW
Join more than 100 British Car owners for a smashing display of classic, quirky and lovable British classics, right in the heart of Woodstock NY and the Catskill Mountains. Cars will enter the field at 8:30 a.m., and around 2 p.m., we will present awards, including the longest distance travelled. All proceeds from this event will benefit the Woodstock Playhouse. Contact: Mitch Meisler. Phone: 518-528-2263. Email: LEN@PEGASUSSHOES.COM. Website: WoodstockBritishCarShow.comjregister.pdf.

September 29, 2018

Concord , NC. – 30th MG's On The Green
This is a NO FEE EVENT featuring MG's and welcoming all British Marques to come and enjoy a relaxed gathering with British motoring enthusiasts on the beautiful, spacious grounds of Crossroads church at 220 George W Liles Pkwy NW, Concord, NC 28027 Our popular and very entertaining raffle will be held featuring all types of donated car related items from members as well as local businesses and national vendors. Hot dogs, hamburgers and drinks will be available. This event brings together owners, enthusiasts and admirers of MG cars and other classics British sports cars with all food sales benefiting the community served by Crossroads church. Awards will be provided to individual cars as selected by invited judges and event participants. Preregistration is not required but is recommended and appreciated. Registration forms are available on our website. Contact: Dick Murray. Phone: 315-436-1444. Email: dmurray22@carolina.rr.com. Website: metrolinamgcarclub.com.

September 29, 2018

Street, MD. – 39th Annual MGs on the Rocks
What was once just a gathering of a few local members for a picnic is now one of the premier annual events for all British car owners in the Mid Atlantic Region. Each year we have over 200 cars with MGs of all Models and 8 classes of other British Marques. Popular vote balloting by the car owners is from 10:00 until 1:00 and awards are given out about 3:00 p.m. Winners, chosen by car owner peers, receive awards at their cars as the crowd walks around the show field at the end. This is one of the Murphy Cup winners for the Best MGB. If you place check our website for the picture! MGs on the Rocks If you love British cars this is the place to be the last Saturday in September. The Rocks State Park 4H Camp is an excellent country setting in rural Harford County, MD. Bring a picnic basket or purchase your lunch at the show (Loaded Pit Beef Sandwiches) and join the MGs of Baltimore for what has always been a superb show. Bring your parts shopping list for your ongoing renovation projects or your Christmas wish list for shirts and books and visit our vendors. Put your car on the field! Although we have many beautiful cars, this is very much a come as you are gathering. Only owners of cars on the field can vote. Things To Remember Pre-register! Awards are generally 3 per class, but may vary as pre-registration indicates. We base our new classes on pre-registrations, so if you want to justify any new classes make sure you pre-register. Dash plaques are only guaranteed to pre-registrants. Plus you can drive right past that long line of on site registrants! Important times: The field opens at 9:00 a.m., all vendors should be in place by 10:00 a.m. Voting is closed at 1:00. Awards will take place on the showfield as soon after 3:00 as vote counting allows. Sorry, no pets please, Park Rules. Lodging is available at Exit 77A of I-95, Days Inn – 410 671-9990 Comfort Inn – 410 679-0770 Best Western – 410 679-9700 See you at the Rocks! Contact: Richard Liddick. Phone: 410-817-6862. Email: RGL2MGBGT@aol.com. Website: www.mgsofbaltimore.org.

September 27-30, 2018

Fontana Dam, NC. – 6-Pack Trials 2018
Annual convention for the 6-Pack TR250/TR6 Owners Club. Will be held at Fontana Village Resort in Fontana Dam, NC. Driving events, car show and much more. Check out website or forums at 6-pack.org for full details! Contact: Jim Holewka. Phone: 828-514-0587. Email: jimholewka@hotmail.com. Website: http://jimholewka.wixsite.com/trials2018.

October 6, 2018

Myrtle Beach, SC. – Myrtle Beach Britfest 2018 Car Show
"Myrtle Beach Britfest 2018" Car Show will be held on Saturday, Oct. 6, 2018, at The Market Common, Johnson & Hendrick Ave., Myrtle Beach, SC. Come and enjoy a British car extravaganza and celebrate Octoberfest in the balmy warmth of autumn at the beach. New this year … a Friday night reception at Nacho Hippo and special guest hotel rates at DoubleTree Resort by Hilton Myrtle Beach Oceanfront! More information and a registration flyer will become available at www.GrandStrandBritishCarClub.com as the date nears. Contact: Rod Smith, MB Britfest Show Chairman. Phone: 843-651-7644. Email: jrodsmith@yahoo.com.

October 13, 2018

Asheville , NC. – 19th Annual Autumn in the Mountains
An inclusion of ALL European cars and motorcycles at the Asheville Outlets (50 stores). Convenient to the freeway, hotels and restaurants surrounded by the fall colors of western North Carolina. All net proceeds to benefit the local Meals on Wheels charity. Reduced fees and a whole lot more space so clubs can park together. The date has been moved in an attempt to not conflict with other clubs and events. The contact phone number does not accept text messages. I'm retired, it is a flip phone so my wife can contact me. Please joy us for this fun event. For further information: www.bccwnc.org, Cheers. Contact: Scott Monfort. Phone: 602-410-8381. Email: viperguy4@gmail.com.

October 13, 2018

Lahaska, PA. – Brits at the Village
23rd Annual British Car show help in Lahaska, PA on the ground of Peddler's Village. We at the Philadelphia MG Club invite all Makes and Models of British Cars to come out for a great day. Contact: Kristi. Phone: 484-686-3305. Email: kliebel@phillymgclub.com. Website: http://phillymgclub.com/index.php/brits-at-the-village.

October 11-14, 2018

Waco, TX. – Teas MG Register Fall Gathering of the Faithful
Git Along, Li'l Roadsters! Yeehaw! Giddy up fast! Welcome to Waco October 11-14, 2018! The TMGR Fall GoF in Waco, which has been named the MG Round Up. Situated on the Chis-holm Trail, Waco boasts a tradition of the herd gathering here by the river back in the day. So saddle up your roadster, GT, racer or saloon and gallop to the banks of the Brazos to join the party this fall. For those arriving on Thursday, their will be an informal gathering of TMGR folks at Cricket's Grill & Draft House, a downtown establishment not far from the hotel. There you will find pool tables and other games to show your skill while enjoying some hearty pub fare and a choice from dozens of brews. On Friday morning we will embark on a long, beautiful drive in the countryside west of Waco, culminating in lunch together at the end of the drive. Later that afternoon there will be an op-portunity to tour the Balcones Distillery and sample their products. Balcones has acquired worldwide fame among whisky connoisseurs for their Texas Single Malt Whisky, and recently they were selected as the official whisky for the Texas Live! food and entertainment venue be-ing developed in Arlington. There will be a drive on Saturday AM and in the afternoon at Bosque River Stage on the campus of McLennan Community College for the car show. The amphitheater will provide a relaxed comfortable setting for our catered box lunch and for the club business meeting. The evening schedule will bring us to the Press Room atop McLane Stadium where we will con-vene for a social hour, the awards banquet and the auction. The Courtyard by Marriott is holding a block of rooms until September 11, 2018. To register online follow the link from the TMGR website or call 254.752.8686 ext. 6. Registration for the GoF can be done easily online or via mail. Contact: Frank Kopec. Phone: 682-553-3912. Email: fdkopec@aol.com. Website: tmrg.org.

October 21, 2018

Clinton, NJ. – 17th North American Cecil Kimber Run
A British car tour thru the beautiful Skylands Region of northwestern NJ at the height of the autumn foliage season with lunch and a few surprises on route. The Cecil Kimber Run celebrates the founder of the MG marque but is open to ALL British cars both CLASSIC and MODERN!! Preregistration REQUIRED. Contact: Richard Miller. Phone: 908-713-6251. Email: mgdriversclub@hotmail.com. Website: www.mgdriversclub.com.

October 27, 2018

Fairhope, AL. – South Alabama BCC 2018 British Car Festival
Saturday, October 27 at 9 AM – 4 PM Fairhope United Methodist Church 155 S Section St, Fairhope, AL 36523 Annual British Car Festival in beautiful downtown Fairhope. Free to Public Fee to enter your car. Contact: Andrea Harris. Email: sabcc.org@gmail.com. Website: https://sabcc.org/

November 16-18, 2018

Safety Harbor, FL. – MG Jamboree 21
Hosted by the Florida Suncoast MG Car Club at the beautiful, historic Safety Harbor Resort & Spa. Enjoy a relaxing, fun-filled weekend including an All-British car show, cars on display at the Dunedin Celtic Music & Craft Beer Festival, an evening street fair in Safety Harbor, driving tours, tech sessions or just being pampered at the mineral springs Spa. For information contact Gail Lenhard at 727-521-9890 or cell 727-452-1752, Gail@glennsmg.com or www.fsmgcc.com.
Little British Car Co, Ltd. Vintage Motors, Ltd.
29311 Aranel, Farmington Hills, MI 48334-2815, USA
Contact: Jeff Zorn Tel: 248 489 0022 or 800 637 9640 Fax: 248 419 2461
E-Mail is always the preferred method of communication.
By using E-Mail it helps us to keep our costs down enabling us to pass the savings on to our customers.
Email: <LBCarCo@LBCarCo.com>