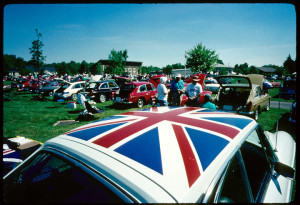 Upcoming British Car Events
Due to Covid-19 we will be requiring all participants to have and wear a mask when social distancing cannot be maintained. In addition a waiver must be signed holding the MGs of Baltimore, ltd. Car Club, DeJon Vineyards & SCCA harmless in the event Covid-19 is contracted.
SAVE THE DATE:
Washington D.C. Region SCCA
and
The MGs of Baltimore, Ltd.
Present the 31st Running of the
GET THE DUST OFF RALLYE  has a new date: Sunday, July 12th, 2020
Double click on the link below for a registration flier:
41st Annual "MGs On the Rocks" British Car Show,  Saturday, September 26th, 2020.  Rocks State Park, 4-H Camp. Double Click below for a event flier/registration form:
From Little British Car Company – https://www.lbcarco.com/
Here is a listing of events for 2020, please be sure to check with the organisers before heading off to these.
Due to the Covid-19 Virus please check with the event organizers to make sure the event has not been cancelled or rescheduled. We will endeavor to update our events page for events that we know have been cancelled or rescheduled.
April 20, 2020 to May 3, 2020

LBCarCo Adventure 2020 (XIX) – 

POSTPONED UNTIL 2021

 – Cruise the Danube on Viking Longship – (Say Hi to Jan and Jeff. Non-vending event, just for fun)
In April of 2018 we did a Rhine River cruise on Viking with a group of 46 people. We were really impressed with the level of service and organization (not to mention the food and the ship itself) that Viking provides. It was a wonderful time with a group of friendly people who have similar interests.

 

For 2020 we have scheduled a Viking River cruise on the Danube River. This trip really has nothing to do with classic cars, it would be a wonderful trip through a beautiful part of Europe with a great group of people. We were totally impressed with the pre cruise stay we enjoyed in Lucerne on the 2018 trip, so we will do the same in Budapest and Prague, two of central Europe's most admired cities. Optional independent early arrival or departure can be arranged.

We would sail on the Viking Long-ship Var from April 24 to May 1, starting in Nuremberg and ending in Budapest. A three night pre-cruise stay in Prague and a 2 night post-cruise stay in Budapest would be included. Viking has great airfare prices. We would fly into Prague and return from Budapest.

So far 18 cabins have been booked. Space on a riverboat is somewhat limited vs a big cruise ship so if you are interested please do not delay. To join in the fun for 2020 or if you have other questions contact Jan via email to jan@LBCarCo.com She will provide further details.

 

May 9, 2020

Osseo, MN. – 

POSTPONED

 InterMarque Spring Kick Off Car Show


POSTPONED

 The InterMarque (a club made up of car clubs) is holding their annual vintage Foreign car show is taking place in Osseo Minnesota on May 9th 2020, We expect 250 cars to be shown, from a wide range of British Cars to German cars, Japanese cars, Swedish Cars and Italian Cars as well as others. Show begins at 10AM and runs until 2 PM. We have speakers scheduled for the show and there is a craft fair in the park. Roads are blocked off and we have the town for the car show. Shops and restaurants are open for business. Fun for the whole family. Cars for the show should be 20 years old or older, Contact: John . Phone: 763-757-2631. Email: jmjengstrom@yahoo.com. Website: InterMarque.org.
 

May 7-10, 2020

Killeen, TX. – 

CANCELLED

 TMGR Spring Gathering of the Faithful


CANCELLED

'Convoy to Killeen', will be Thursday, May 6th- Sunday, May 10. The host hotel is the Shilo Inn, 3701 South WS Young, Killeen, TX 76542, 254-699-0999. On Thursday there will be a meet and greet reception, registration and the gathering in the parking lot around the cars. For early risers on Friday there will be a birding excursion. A caravan will take everyone to The Gin in Belton, TX for lunch. The afternoon will be dedicated to shopping in Killeen or swapping MG adventures. The evening will start with a DJ and pizza in the parking lot. The TMGR car show will be Saturday morning. After a BBQ lunch there will be a Hare and Hound rally. The evening will start will a social hour followed by dinner, awards and live and silent auctions. Contact: Frank Kopec. Email: fdkopec@aol.com. Website: http://www.tmgr.org.
 

May 16, 2020

New Orleans, LA. – 

CANCELLED

 British Car Day


CANCELLED

 The British Motoring Club of New Orleans presentsthe 30th Annual British Car Day, Saturday, May 16, 2020. Delgado Community College, City Park Campus, New Orleans LARegistration online or on site from 9:00 am – noon.Showtime noon – 3:00pm, with awards at 3:00pmHost Hotel: Ramada Metairie3400 South I-10 Svc. Rd. West. 504-833-8201ask for special BMCNO rate available until 03/04/20All British cars and motorcycles invited Contact: Ronnie Palmisano. Email: ronniep@cox.net. Website: http://www.bmcno.org/CurrentShow/Carshow.php.
 

May 16, 2020

Raleigh, NC. – 24th Triangle British Classic Car Show
North Carolina MG Car Club's Triangle British Classic Car Show. From 8:30 am to 3:00 pm. Along with the car show, regalia for sale, raffle prizes, a 50/50 drawing and a Hot Wheels race for the children. Registration is $30 for the first car registered and $15 for each additional car. The first 150 registered cars will receive dash plaques. Early registration will close on April 10th. Registration must be postmarked by that date to be considered early. All early registrants will receive a free car show t-shirt. All early registrants will be entered in a drawing for a $100 gift card. There is no charge for spectators, who can vote for their favorite car. You can find the information about the car show, along with a registration form at https://ncmgcarclub.org/event-3733125 . Contact: Dennis Taylor. Phone: 919-610-7166. Email: dltpilot@hotmail.com.
 

May 16-17, 2020

Columbus, OH. – British Car Day Columbus
Columbus British Car Day is a fun event, spectators are free, over 250 cars expected Sunday. Featured marques are Lotus, McLaren, and Rootless Group. See web address for details. Held at Quaker Steak and Lube Polaris just north of Columbus. Quaker Steak is on Lyra Drive near I-71 and Polaris. Contact: Bill Blake. Phone: 614-403-1074. Email: wrb99292@icloud.com. Website: https://britcar1.regfox.com/british-car-day-columbus-2020.
 

June 6, 2020

Clinton , NJ. – 25th Red Mill British Car day
Join us at the 25th Red Mill British Car Day on Saturday, June 6, 2020 (Rain date: June 7). This all British show helps support the Red Mill Museum Village at 56 Main St., Clinton, NJ. Pre-registration is encouraged as we have space for only 100 cars. $20 pre-registration; $25 day of show. Contact: Steve Feld. Phone: 973-525-9054. Email: healey4459@gmail.com. Website: www.austin-healey-stc.org.
 

June 6, 2020

Isanti, MN. – Spring into Summer Charity Car Show
In conjunction with the Jaguar Club of Minnesota is holding a car show at the BMC Shop 444 East Dual Blvd, Isanti, Minnesota. Come and see British and other Imported Marques on display as well as come into the shop and talk to a mechanic. See the show and donate to a worthy cause. Donations go to the Harbor Room, a cancer resource center at the Cambridge Medical Center. Show Hours are from 10 am to 3 pm. Contact: John. Phone: 651-400-0145. Email: jae@bmc.som.
 

June 6, 2020

Louisville, KY. – British Sports Car Club, Louisville, KY British Bash
The 36th annual British Bash will once again be held on the tree-shaded lawn of the St. Joseph Children's Home, 2823 Frankfort Avenue, Louisville, KY 40206. Between 150 – 200 participants will have their British vehicles on display. Food trucks and vendors will be on hand. Visitors stroll through the rows of cars while listening to classic British music. Registration opens at 9 AM, with awards presented around 3:30 PM. Contact: Nancy Bowman. Phone: 812-786-6226. Email: mgb79nancy@gmail.com. Website: BritishSportsCarClub.com.
 

June 3-7, 2020

Sottoguda / BL – Italy, TN. – MGs in the Dolomites
All "MG" cars which were built between 1924 and 2005 and are regular licensed for the road-traffic are accepted. (also accepted the MG TF Mk II which were built between August 2008 and March 2011) Deadline = february 11th 2020 Contact: Dr. Christian Bianco. Phone: –. Email: mg.dolomites@gmail.com. Website: http://www.classicteam.info/.
 

June 7, 2020

Perrysburg, OH. – 

POSTPONED Till 2021

 22nd Annual British Return to Fort Meigs. CAR Show


POSTPONED Till 2021

Lake Erie British Car Club at the Fort Meigs Historical Site, 29100 West River Road, Perrysburg, Ohio 43551. The show runs from 10 am to 3 pm. Registration is from 9 am to 12 noon. You will have opportunities to tour the restored fort from the War of 1812 and its museum, eat lunch at one of the food vendors or shop at one of the vendors. There will be a 50/50 raffle and a silent auction. Voting is by popular vote. Dash plaques to the first 125 registered, goody bags, and door prizes. Pre-registration is $12.00 and will include an instant lottery ticket. Day of show is $15.00 with no lottery ticket. Event shirts are available. Contact: Tony Shoviak. Phone: 419-878-2041. Email: tenntony@roadrunner.com. Website: www.lebcc.org.
 

June 7, 2020

Waterford, CT. – 

CANCELLED

 British by the Sea


CANCELLED

 The CT MG Club's "BRITISH BY THE SEA' is a fun GATHERING of people who own and appreciate British Vehicles of all Marques. Although we do present etched glass mug awards to vehicles selected by popular vote, "BRITISH BY THE SEA" is not a judged show. We want to encourage ALL British car, truck, and motorcycle owners and enthusiasts to attend and have an enjoyable time. Whether your vehicle is in pristine condition, or a daily driver, sparkling paint and chrome or with 'Barn Fresh' patina, it deserves to be part of the event and on the display field. The expansive lawn areas offer ample room for the display vehicles, vendors, spectator parking and a spacious area for trailer parking. We hope to see you all on Sunday June 7th 2020. Contact: Steve Wincze. Phone: 860-693-4249. Email: MGTD52@comcast.net. Website: www.ctmgclub.com.
 

June 14, 2020

Williamsville, NY. – Western New York British Car Club EuroCar Day 2020
06/14/2020 – Near Buffalo, NY. 9 AM – 3:30 PMFree spectator admission. 30 Classes of awards for European vehicles. Breakfast and Lunch available. Theme basket raffles. Proceeds to local charities. $15 entry postmarked by 06/07/20, $20 entry afterwards. For more info Mail to : Euro Car DayWilliam Henningson, 316 Ellen Drive, Cheektowaga, NY 14225 Contact: Skip Gould. Phone: 716-965-2753. Email: skipg@ieee.org. Website: www.bcc-wny.com.
 

June 15-19, 2020

Lexington, KY. – 

CANCELLED

 TRIUMPH REGISTER OF AMERICA NATIONAL MEET


CANCELLED

 Major National Triumph Event All Models of Triumphs Welcome Contact: Bruce Clough. Phone: 937-376-9946. Email: tryanity@gmail.com. Website: https://www.miamivalleytriumphs.org.
 

June 23-26, 2020

Marshall, MI. – 

CANCELLED

 MG GOF Central 2020


CANCELLED

 GOF Central is for T-series MG cars in particular, but all are welcome. Please visit our website for more information on this great event! Contact: Ken Klemmer. Phone: 248–. Email: gofcentral2020@gmail.com. Website: www.gof2020michigan.com.
 

June 28, 2020

Forest Hill, MD. – Brits By The Bay
Vintage and Modern British Car and Motorcycle Show ***** GREAT LOCATION *****Harford Vineyards & Winery 1311 W. Jarrettsville Rd.Forest Hill, Md. 21050Sunday, June 28th 11am – 3 pm Gates open 10:30am Rain OrShinePre-Register by May 18 to Receive a Free Show T-Shirt &Dash Plaque. Register and pay on line or print flier andmail.Door Prizes, Music, & Good Ole Car TalkFood, Snacks, Wine Tasting & Beverages Available On Site Contact: Steven Horant. Phone: 443-827-6116. Email: britsbythebay@gmail.com. Website: www.tracltd.org.
 

June 28-July 1, 2020

Calgary, ALBERTA. – 

CANCELLED

 MG 2020 – Calgary 29th Annual North American MGB Register Convention


CANCELLED

 Join the Calgary MG Car Club and NAMGBR at MG 2020, travel in your MG, your everyday car, camper, airplane, or combination(s), but make plans to be in Calgary for NAMGBR's 29th Annual Convention, June 28th thru July 1st 2020, we will have the "WELCOME" mat out, and plenty of Western hospitality to savor. The event website is now live for registration at:https://mg2020.regfox.com/mg2020-calgary Oh and don't forget to make sure you have a passport valid through December 2020 (unless, you live in Canada) so there are no disappointments or embarrassing moments at the border or airport. Contact: Tony Burgess. Phone: 614-899-2394. Email: MG2020INFO@gmail.com.
 

July 12, 2020

fairfield, OH. – British Car Day
British Car Club of Greater Cincinnati British Car Day 35 classes 70+ Awards Jaguar is the featured car Procedes benefit the Aubrey Rose Foundation Contact: aaron kuertz. Email: contact.bccgc@gmail.com. Website: www.bccgc.com.
 

August 1, 2020

Dayton, OH. – 36th British Car Day Dayton
The Midwest's Best British Car & Motorcycle Show featuring 50th anniversary of Stag 9am – 4pm Eastwood MetroPark, 1385 Harshman Rd. Dayton, Oh. Participant's choice car show, vendors & swap meet, full service concession stand, dash plaques to first 300 entrants, and as always, spectators are admitted for free. Registration: $18 in advance includes free BCD t-shirt if received before July 18, 2020; $20 day of show, Vendors; $25 Registration open 9 am until Noon. Show runs rain or shine! Special Awards: Longest Drive, Ranger's Choice & Best of Show Register online at www.britishcardaydayton.com Phone: 937-603-7601. Email: DaytonBCD@gmail.com.
 

August 1, 2020

Schwenksville, PA. – 16th Annual Pennypacker Mills British Car Day
16th Annual Pennypacker Mills British Car DayHosted by the Delaware Valley Classic MG Chapter (DVCMG)Saturday, August 1, 2020 10AM-2PM (Gen'l admission 11am; voting at noon)Pennypacker Mills, Schwenksville, PAEntry – $20/car ($5 Discount if preregistered by 7/25)Spectators free (General admission 11am)Dash plaque to all entrants Fun for the whole family! Picnic area, free tours of the mansion, nature walks, historic canal. And again this year, we will be holding the show in association with the Mansion's "In the Good Old Summertime" festival. Contact: Paul Phillips. Phone: 610-792-1158. Email: CarShow@DVCMG.com . Website: http://www.DVCMG.com.
 

August 30, 2020

Lancaster, NY. – 37th Autumn Sports Classic Car Show
Buffalo Octagon Association family oriented event at Como Lake Park Casino. Lots of classes, judging by popular vote and starts at noon. Dash plaques to the first 125 entrants, trophies awarded by 4pm. Free to the public, fee for those entering a car. Food & beverages available, games, door prizes, 50/50 split raffle, Chinese auction. Portion of proceeds donated to local charities. For more information or to pre-register for the show, please call 632-9001 or go to www.buffalomg.com. Contact: Larry Vito. Email: ljvito@msn.com.
 

September 10-13, 2020

San Diego, CA. – Triumphest 2020
Triumphest is a three-day event that occurs once every year and is usually held in either California, Nevada, or Arizona. It is open to anyone who has a Triumph automobile and wishes to attend. People from as far away as Canada or the East Coast have attended, This year, the San Diego Club is hosting the event and will be holding it in San Diego at the Dana Resort in Mission Bay. This is a beautiful resort with plenty of amenities. Many activities are scheduled, and it is a fun way to say hello to all your Triumph friends near and far. Contact: David Claypool. Phone: 858-922-6484. Email: dclaypool@san.rr.com. Website: https://triumphest2020.com/.
 

August/September, 2020

LBCarCo Encore 2020 ADVENTURE TO Beaulieu Autojumble and Goodwood Revival – (Say Hi to Jan and Jeff. Non-vending event, just for fun)
Encore Adventure 2020 will be the end of August to Mid September 2020 coincide with two huge motoring events in England – the Beaulieu autojumble and the Goodwood Revival. Both events are in southern England and will be combined with some sightseeing and touring in that area, followed by a stay in the Cotswolds, where the adventures began back in 2002. The theme will be an England revisited and retro. For the more adventuresome

 

If you are interested in joining us on one of our Adventures, the next one in April/May 2020 will be fantastic! This will be a Viking River Cruise on the Danube (Details on this page or in our current LBCarCo Chatter.)

Please drop us a note if you are interested as space will be limited to about 52 people. Send a note to Jan Zorn at Jan@LBCarCo.com. Please include the subject line of adventure 2020 (either the River Cruise or Beaulieu/Goodwood) and include your name, email address, phone and how many would be joining us.. Contact: Jan Zorn. Website: www.LBCarCo.com

 

September 17-20, 2020

Dillard, GA. – SE British Car Festival
All British car event. NAMGAR regional. Check out web site for more details but begins Thursday evening with a drive to the Tiger Drive in Movie theatre.Friday morning there will several drives including The Tail of the Dragon, or lunch at Cane Creek Vineyard etc.Tech sessions in the afternoon , Great low country boil at supperSaturday morning is car show, drives in afternoon to 12 Spies winery and another great dinner.Registration will open in June BUT reserve your room now at The Dillard House. Contact: Tim. Phone: 678-986-8465. Email: 59mgacoupe@gmail.com. Website: https://pmgr.clubexpress.com/content.aspx?page_id=22&club_id=903181&module_id=345012.
 

September 17-20, 2020

Plainfield, IN. – September Roundup
This annual gathering of Austin-Healey owners and afficionados takes place in Plainfield Indiana, just 10 miles west of the Indianapolis Motor Speedway. Track tours are available as well as Parke County's 31 covered bridges to the east. Car show, rally and funkhana complete the schedule of events. Contact: Jim Bush. Phone: 317-835-7827. Email: 26x2ah@gmail.com. Website: http://www.ciahc.org.
 

September 18-20, 2020

Rangeley, ME. – New England British Reliability Run
Begun in 2002 by Blake Discher of Detroit with help from John Macartney and based on similar events in the UK, the NEBRR is a two day drive for charity in British cars. It is not a race, and is run on public roads at posted speeds. It is not a rally as there are no checkpoints or deliberately vague instructions. It is an endurance test of sorts, intended to be challenging but fun for the participants, and to see just how reliable these supposedly "unreliable" British cars really are. Contact: Robert Dougherty. Phone: 603-948-2078. Email: info@nebritishreliability.org. Website: https://www.nebritishreliability.org/.
 

September 26, 2020

Concord , NC. – MG's On The Green
Please join us on September 26th as we celebrate the 32nd year of MG's on the Green. This is a NO FEE EVENT. WE WELCOME ALL BRITISH MARQUES. Come and enjoy a relaxed gathering with British motoring enthusiasts on the beautiful, spacious grounds of Crossroads church at 220 George W Liles Pkwy NW, Concord, NC 28027 Our popular and very entertaining raffle will be held featuring all types of donated car related items from British parts vendors, members and local businesses. Hot dogs, hamburgers and drinks will be available. Contact: Dick Murray. Phone: 315-436-1444. Email: dmurray22@carolina.rr.com. Website: Metrolinamgcarclub.com.
 

September 26, 2020

Flat Rock, NC. -21st Autumn In The Mountains
The British Car Club of Western North Carolina(AITM) Automobile and Motorcycle show at Mountain Inn & Suites located at 755 Upward Road, Flat Rock NC from 9AM to 4PM. Registration for the event will open July 1st on our website www.bccwnc.org. Proceeds from the event will be donated to local Meals On Wheels charities. General admission is free. Awards for British Marques, motorcycles and European entries will be based on preregistration totals. Mountain Inn & Suites has blocked out rooms for attendees who will arrive on Friday. Details will be included on our website event registration page. Contact: Kevin Sweeney. Phone: 828-577-6565. Email: kevin@bellacollina.org.
 

September 26, 2020

Street, MD. – 41st Annual 41st Annual 'MGs on the Rocks' British Car Show
One of the longest running British Car Shows in the USA promises to be a great event, we are expecting over 200 cars with MGs of all models and 8 classes of other British Marques. Popular vote balloting by the car owners is from 10:00 until 1:00 and awards are given out about 3:00 p.m. Look for MG Octagon signs enroute. You can set your Navigation system to: 2 Cherry Hill Road, Street, MD 21154 Contact: Richard Liddick. Phone: 410-817-6862. Email: RGL2MGBGT@aol.com. Website: www.mgsofbaltimore.org.
 

October 3, 2020

Myrtle Beach, SC. – Myrtle Beach Britfest 2020 Car Show
Held at Market Common, Johnson & Hendrick Ave., Myrtle Beach, SC. Come and enjoy a British car extravaganza and celebrate Octoberfest in the balmy warmth of autumn at the beach. A Friday night reception will be held at Nacho Hippo, and special guest hotel rates at DoubleTree Resort by Hilton Myrtle Beach Oceanfront have been arranged. More information and a registration flyer will become available at www.GrandStrandBritishCarClub.com as the date nears. Contact: Rod Smith. Phone: 843-651-7644. Email: jrodsmith@yahoo.com.
 

October 17, 2020

Isanti, MN. – Stiff Upper Lip Car Show
Open House and Car Show. At BMC Autos 444 East Dual Blvd, Isanti, Minnesota. Stop by and see what we do here as well as view the cars on display inside and outside of the shop. Talk to a mechanic about what we do here. Show hours 10 AM to 3PM. Take a fall drive, look at the leaves and end up in Isanti for the show. Good Idea !! Contact: John. Phone: 651-400-0145. Email: jae@bmc.com.
 

November 20-22, 2020

Safety Harbor, FL. – MG Jamboree 22
Hosted by the Florida Suncoast MG Car Club at the beautiful, historic Safety Harbor Resort & Spa. Enjoy a relaxing, fun-filled weekend including an All-British car show, cars on public display at the Dunedin Celtic Music & Craft Beer Festival, an evening street fair in Safety Harbor, driving tours, tech sessions or just being pampered at the mineral springs Spa. For information and registration contact Ted Badger at: 727-295-9669, marited@verizon.net or www.fsmgcc.com
 

June 14-18, 2021

Lexington, KY. – Triumph Register of America National Meet 2021
Major national Triumph event. All Triumph models are welcome. Participant's Choice and Concours d'Elegance car shows. Spectators free. Contact: Bruce Clough. Phone: 937-376-9946. Email: tryanity@gmail.com. Website: https://www.miamivalleytriumphs.org/tra-2021.