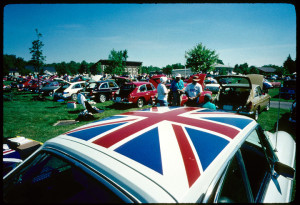 Upcoming British Car Events
MG 2017 – The 26th Annual North American MGB Register Convention.  June 25 – 28  – San Diego, California  mg2017.namgbr.org
Original British Car Day, Sunday, June 4, 2017 – https://www.eventbrite.com/e/the-original-british-car-day-2017-40th-anniversary-meet-registration-31229732972
SAVE THE DATE:
MG 2018 – Gettysburg Pennsylvania,  June 17th – 22nd 2018 Hosted by the MGs of Baltimore, Ltd. with a little held from our friends.  mg2018.namgbr.org/
From Little British Car Company
Here is a listing of events for 2017, please be sure to check with the organisers before heading off to these.
March 25, 2017

New Orleans, LA. – British Motoring Club New Orleans British Car Day 2017
All British Cars & Bikes Invited Spectators Welcome at No Charge at Delgado Community College. On-Site Registration. 9 a.m. to Noon Show: Noon to 3 p.m. Awards at 3:30 p.m. Online registration available at club website. The Host Hotel Ramada of Metairie 3400 South. 1-10 Service Rd W Metairie, LA 70001 ( 504) 833-8201 Ask for special BMCNO room rate available until 3/4/17 Friday Night Reception at host hotel starts at 6:00p.m. Contact: Jim Clark (504) 638-1054 jclark6@gmail.com, Cliff Hughes hugh8709@bellsouth.net, Ronnie Palmisano (504) 319-8506 ronniep@cox.ne,t Tom McMillan thos.mcmillian@gmail.com, or Karen Murray (504) 236-7509 bmcnokaren@cox.net. Website: www.bmcno.org.

April 15, 2017

Jupiter, FL. – 11th Annual Wheels Across The Pond
Now in its 11th year, Wheels Across The Pond has grown into one of the finest British and European classic car and bike shows in the state of Florida. Expect to see well over 200 beautiful examples on the show field and around 40 separate classes. The show takes place at the beautiful Carlin Park which is located on the beach road – 750 A1A, Jupiter FL 33477. Registered entries are $35 by March 31st and $40 after that. Show class categories are determined by pre-registration and will be announced shortly after March 31st. Spectator admission is free and preferred parking (at the show field) is $10 per vehicle. Vehicle registration on the day is open from 8:30am to 11:45am and the show runs from 12pm to 5pm. We look forward to seeing you on April 15th in Jupiter. Contact: Neil Archer. Phone: 561-601-3212. Email: info@wheelsaccrossthepond.com. Website: www.WheelsAcrossThePond.com.

April 21-22, 2017

Pensacola, FL. – BRITS on the BAY
Panhandle British Car Association 25 Anniversary edition of 'Brits on the Bay' with a new venue that will put your LBC in the middle of Pensacola's Historic Seville Square. Arrive on Friday and enjoy the self guided tours followed by our Friday evening 'Red beans and rice' dinner one block from our show site. Three Hotel/ Motels sites. Log on to our web site PBCA1.com for full details. Contact: Curt Derby. Phone: 850-626-1083. Email: cderby@bellsouth.net.

April 22, 2017

Williamsburg, VA. – 18th Annual 2017 Williamsburg British & European Car Show
Open the 2017 car show season and visit beautiful Colonial Williamsburg Virginia for the 18th Annual Williamsburg British Car Club British and European Car Show at Chickahominy Riverfront Park next to the intersection of the James and Chickahominy Rivers. Camping available thru James City County. Registration form on our website. Featured marque is the MGC, MGC-GT to commemorate 50th year. Contact: Roy Gavilan. Phone: 757-637-5902. Email:wbccregister@outlook.com. Website: www.wmbgbrit.com/ .

April 21-23, 2017

Crystal River, FL. – GOF South MK LI
The Suncoast Classic MG Car Club is excited to announce the next year's GOF South is to be held at the Plantation Inn in Crystal River, Citrus County, FL. Join us for three days of Sun and Fun in this wonderful part of Florida. Contact: Terry Mathes. Phone: 352-346-1559. Email: englishcarclub@yahoo.com. Website: britishcarclub.net.

April 24-28, 2017

Key West, FL. – Brits in Paradise
The Key West British Car Club is holding its annual "Brits in Paradise" event in Key West April 24-28, 2017. This event coincides with the Conch Republic Independence Festival and our cars are featured in the Independence Parade down famous Duval Street. Other events include a Bocce Ball Tournament and a spirited Miniature Golf Tournament. For registration and hotel information visit www.kwbcc.org Contact: Tom Fant. Phone: 734-735-5383. Email:mgtom1960@gmail.com.

April 29, 2017

Denton , NC. – Uwharrie Mountains British Car Meet
What to look forward to: 160 acre farm nestled in the Uwharrie Mountain Range with a large field to park and admire cars. 10 acre lake for fishing. This is a free event hosted for the British Car Community. To download the flyer and see videos of the event go to www.ccbas.org Contact: Doug Higgins. Phone: 336-689-8498. Email: doughig@northstate.net. Website: www.ccbas.org.

May 6, 2017

Succasunna, NJ. – Britfest 2017
Join us for the first major British car show and vendor flea market of the new driving season in the northeast. Held at beautiful Horseshoe Lake Park 72 Eyland Ave. Succasunna, NJ 07876 near Morristown. Contact: Charles Tregidgo. Phone: 201-791-6675. Email: tregidgolaw@gmail.com. Website:www.mgccnj.org.

May 13, 2017

Wrightsville Beach, NC. – "best of british"
British Motor Club of the Cape Fear 19th. Annual Car Show. Classic British and Foreign Cars, Class Trophies, Club & Long Distance Awards, Raffle, 50/50, Food, Live Music. Proceeds in Aid of Local Charities. Wrightsville Beach Park, Bob Sawyer Drive. 10 am – 3 pm. Contact: Eric Robinson. Phone: 910-599-7502. Email: BMCCFcarshow@aol.com. Website: www.bmccf.org.

May 12-May 14, 2017

Townsend, TN. – Springtime in the Smokies
Springtime in the Smokies, the annual gathering of European automobiles and motorcycles in Townsend, TN, will be held May 12-13 on the grounds of the Talley Ho Inn. Join us in the shadow of the Great Smoky Mountains, as people from all over the southeast and beyond come together to show off their colorful paint, polished chrome and works in progress. Early registration is only $25 and includes the Friday night cookout (by April 15; $30 day of show). Relax in the beauty of a Smoky Mountain spring. Come a day early or stay a day late and drive the Cades Cove loop, hike Laurel Falls, visit Sugarlands Visitor Center or wade in the Little River at the Wye. Hosted by Blount British Cars and English Auto Society. Check our websites for show details and registration information: blountbritishcars.org or englishautosociety.org. Contact: Jim Watson. Phone: 865-599-4305. Email: spridget@charter.net. Website:http://www.blountbritishcars.org/gathering.htm.

May 20, 2017

Raleigh, NC. – 21st Annual Triangle British Classic Car Show
This is a wonderful opportunity to see more than 125 cars representing over 60 years of British motoring history. There will be a car show, regalia for sale, raffle prizes, a 50/50 drawing and a Hot Wheels race for the children. We will be located at North Hills on Six Forks Road in Raleigh, NC; 8:30 am – 3:00 pm. The cost is $30 for the first car and $15 for each additional car. Spectators are free. Come join us for a fun filled Saturday. Contact: Dennis Taylor. Phone: 919-610-7166. Email: dltpilot@hotmail.com. Website: htt;://www.ncmgcarclub.org.

May 21, 2017

Columbus, OH. – Central Ohio British Car Day XXXIII
Central Ohio British Car Day XXXIII at Quaker Steak & Lube-Polaris Parkway & I-71, Columbus, OH Featured marques: MGC 50 years/Rolls Royce/Bentley/Race Cars and Motor Cycles. Portion of fee donated to The British Transportation Museum and Wounded Warriors. First 150 registrants will receive an event dash plaque. Popular vote car show in 35 classes. Pre-registration $15, $5 each additional, day of show $20 each. Vendor registration $25 per space, British Car Day Event T shirts available. Driving tour Saturday and hospitality suite Saturday night at Cambria Suites Polaris. Contact: Bill Blake. Phone: 614-403-1074. Email: wrb99292@icloud.com. Website: http://tinyurl.com/bcd-columbus-2017.

May 27, 2017

Dayton, OH. – British Car Meet at the Market
Come join the British Transportation Museum 'Meet at the Market' for all British cars. The Meet runs from 9AM to 3PM on May 27, 2017. Car registration is $15 in before May 20th and $18 after May 21. Registration will be limited to the first 100 cars. We will have a silent auction again this year. We will have a Kid's Activities Tent. Come enjoy the 2nd Street Market that boosts local growers, bakers, culinary specialists, and artisans that fill this charming historic freight house. Reminiscent of European markets, it's alive with vendors, people and activity during market hours. Please join us for an after show open house at the Museum's home at 321 Hopeland St, Dayton, Ohio, 45417. For more information and a registration form, visit the museum web site at:http://www.britishtransportationmuseum.org or contact Harry Mague, Event Coordinator at 937-232-9310 or Pete Stroble, Museum President at 937-429-0871. Hope to see some of your British cars at our show. Email: Harrymague@aol.com.

June 3, 2017

Louisville, KY. – 33rd annual British Bash
The 33rd annual British Bash will be held on the beautiful grounds of St. Josephs Childrens home from 9:00 to 3:30. There will be approximately 200 British cars in attendance. Contact: Gary Rumrill. Phone: 502-239-6366. Email: g.rumrill@twc.com. Website: www.britishsportscarclub.com.

June 4, 2017

Adamstown, MD. – Original British Car Day (OBCD)
This special annual event is held for the enjoyment of all British car and motorcycle enthusiasts. A portion of the proceeds wil be donated to the Benedictine School which provides educational, residential and vocational services for children and adults with disabilities. Our honored guest will be John Davis. He is an award winning host, executive producer and creator of MotorWeek, television's longest running automotive series. John is one of the most trusted and recognized automotive journalists in the nation and will be available to talk with participants and car enthusiasts throughout the day. This year the featured mark will be the Jaguar. Event is from 8:00 a.m. to 4:00 p.m. Spectator admittance is $10.00/car. Preregistration $23.00 and $30.00 at the gate. Contact: John Tokar. Phone: 410-775-0500. Email: jtokar51@verizon.net. Website: www.chesapeakechaptermgtclub.com/OBCD_main.htm.

June 4, 2017

Clinton, NJ. – Red Mill British Car Day
The Austin Healey Sports & Touring Club, North Jersey Region presents the 22nd Annual Red Mill British Car Day will take place on Sunday, June 4, 2017 at The Red Mill Museum Village in Clinton, NJ. 10AM-3PM Rain or Shine. All vehicles must be preregistered – $20 before May 22 and $25 afterwards. Registration form on AHSTC,org. NEW this year: awards will be based on marque of vehicles registered Contact: Steve Feld. Phone: 973-525-9054. Email:healey4459@gmail.com. Website: ahstc.org.

June 4, 2017

Perrysburg, OH. – 19th Annual British Return to Fort Meigs
19th Annual British Return to Fort Meigs British Car And Bike Show June 4, 2017 The Lake Erie British Car Club will be hosting their 19th annual car show 'The British Return to Fort Meigs' at the Fort Meigs Historical Site, The show runs from 10am to 3pm. Registration is from 9am to 12 noon. After viewing and voting on your favorite British vehicles, you will have opportunities to tour the restored fort from the War of 1812 and its museum, eat lunch at one of the food vendors or shop at one of the vendors. Voting is by popular vote. This year we will be adding a class for V-6/V-8 British conversions. Dash plaques to the first 200 registered, goody bags, and door prizes. Pre-registration is $12.00, day of show is $15.00. Event shirts are available. Mark your calendars now! Contact: Tony Shoviak Contact: Tony Shoviak. Phone: 419-878-2041. Email: tenntony@roadrunner.com. Website: www.lebcc.org.

June 4, 2017

Waterford, CT. – British by the Sea
The CT MG Club's 30th Anniversary at Harkness Memorial State Park. The Featured Marque for this year's 30th Anniversary is the MORRIS. As usual, our Featured Marque will be prominently displayed in the front row. We want to encourage people to come down and enjoy a day mingling with other LBC owners, talk about cars, have a picnic, a glass of wine, and also take in all that Harkness Memorial State Park has to offer. The Club donates a large amount of our proceeds to the Park. We have selected a variety of quality food vendors from hot dogs and hamburgers, lobster rolls, and wood fired brick oven pizzas. You can also bring a picnic to enjoy. The expansive lawn areas offer ample room for the display vehicles, vendors, spectator parking and a spacious area for trailer parking. Contact: Steve Wincze. Phone: 860-603-4249. Email: mgtd52@comcast.net. Website: WWW.CTMGCLUB.COM.

June 9-11, 2017

Bristol, RI. – The Drive-In
Twentieth anniversary gathering of the MG Drivers Club of North America. Held in conjunction with the British Motorcar Festival weekend in Bristol, RI. Car tours, car show, concours, street party, and so much more! Show field is at Colt State Park overlooking beautiful Narragansett Bay. Join us for this British lifestyle and auto event. Contact: Richard Miller. Phone: 908-713-6251. Email: mgdriversclub@hotmail.com. Website: www.britishmotorcarfestival.com.

June 22-24, 2017

Pendleton, ID. – IBCC Summer Tour 2017
Our 16th Annual Summer Tour heads west from Boise, Idaho to Pendleton, Oregon . A scenic sideroad/backroad drive through the mountains of northeast Oregon, Thursday evening welcome reception, and local activities on Friday. Saturday car show and Saturday evening awards banquet. Join us to meet new friends and renew old friendships! info at: http://www.idahobritishcars.org/event_listings/st2017/ Contact: Rod Nichols. Phone: 208-322-8237. Email:idbritcar@gmail.com. Website: http://www.idahobritishcars.org.

June 25, 2017

Forest Hill, MD. – Brits By The Bay
British car and motorcycle show on the beautiful grounds of the Harford Vineyard and Winery, 1311 W. Jarrettsville Rd., Forest Hill, MD 21050. Pre-Register by May 22 to Receive a Free Show T-Shirt & Dash Plaque Door Prizes, Music, & Good Ole Car Talk Food, Snacks & Beverages Available On Site Contact: Steven Horant. Phone: 443-827-6116. Email: britsbythebay@gmail.com. Website: www.tracltd.org.

June 25-28, 2017

San Diego, CA. – MG 2017 – NAMGBR
The North American MGB Register's 2017 annual convention will be in San Diego CA and is being hosted with the support of the San Diego MG Club from Sunday June 25, 2017 to Wednesday June 28, 2017. We have a fantastic event in store for everyone and you'll hopefully find all the information you need here and on the dedicated event website https://mg2017.namgbr.org. Contact: Tony Burgess. Phone: 800-626-4271. Email: secretary@namgbr.net. Website:https://namgbr.org/events/namgbr-mg2017/.

July 9, 2017

Fairfield , OH. – British Car Day
Car show for all British Marques at Harbin Park 1300 Hunter rd. Fairfield ohio sponsored by British Car Club of Greater Cincinnati. Time 9am to 4pm, awards at 3pm. Registration is $15 prior to 7/1 and $20 after 6/30.General admission is $5 for adults,kids free. Over 70 awards,food and drinks available,door prizes, vendors and DJ music. Featured cars for 2017 are classic and new Minis Contact: Bob Meyer. Phone: 513-856-9062. Email: grgcthomas@aol.com. Website:BCCGC.com.

July 11-15, 2017

AKRON, OH. – ALL MG GOF CENTRAL
GOF Central is the premiere yearly MG event in the Midwest drawing well over 120 of the most beautiful MGs in the country!. And this year it will be held in Akron, OH Contact: Deb and Doug Keller. Phone: 330-733-1010. Email: gofcentral2017@gmail.com. Website: gofcentral.com.

July 22, 2017

Hudson,, NH. – British Cars of New Hampshire 21st Annual Show of Dreams
The 21st Annual Show of Dreams benefits High Hopes Foundation of NH and the NH Food Bank. Featured Marques: Austin Healey Sprite, MG Midget, Triumph Spitfire. 27+ classes of Antique & Classic British Cars, car related vendors, local craft vendors, activities, DJ entertainment, BCNH Raffle and Silent Auction, Great Food and fun for all. Car Registration: Pre-Reg. $25.00; Day of Show Reg. $35.00; Additional Car same owner–$10.00 Spectators: Free–Donation to the charities at the gate appreciated. Contact: Diana Stanley . Phone: 603-568-9795. Email: dstan1950@gmail.com. Website: 211 Derry Road (Route 102).

August 9-12, 2017

Princeton, NJ. – Encounter 2017
The Austin Healey Sports & Touring Club is holding its 40th annual Encounter on August 9-12, 2017 at The Westin Princeton at Forrestal Village in Princeton, NJ. All Healey enthusiasts are welcome to attend this four day convention which includes a rally, BBQ, car show, gymkhana, funkhana, tech sessions, and much more. The registration form for the event and other details may be found at ahstc.org. Contact: Steve Feld. Phone: 973-525-9054. Email:healey4459@gmail.com. Website: ahstc.org.

August 16-19, 2017

Princeton, NJ. – Vintage Triumph Register National Convention
Celebrating 50 Years Of the Triumph GT6 The convention will be co-hosted by the Delaware Valley Triumph club and the New Jersey Triumph Association. The planning committee is working on many great back-road drives that are abundant in the area. Princeton itself is a short back-road drive to that historic town, with its many restaurants, pubs, shops, antique shops, and off course, the esteemed Princeton University. While the Concours and Participant's Choice Car Show are a major part of the convention, DVT and NJTA are "driving" clubs. We encourage all Triumph enthusiasts to bring a car-regardless of its condition. The Convention headquarters will be at the Westin Princeton at Forrestal Village. Contact: Bob De Lucia. Phone: 267-258-7071. Email:yukon80@comcast.net. Website: VTR2017.org.

August 26, 2017

old westbury gardens, NY. – long island scottish festival & highland games
Annual Scottish Festival and Games complete with a British Sports car exhibit. Most popular(public vote) car gets a plaque and a prize. Free entry for antique British sports car and driver, contact Peter Burnside at 516 385-4107 or e- mail your request to pburnsidesr@hotmail.com. There is a grand parade of all entries in the afternoon. We average around 7000 attendees at this event. Plenty of vendors to provide foods etc. Contact: peter burnside. Phone: 516-385-4107. Email: pburnsidesr@hotmail.com. Website: liscots.org.

September 1-16, 2017

United Kingdom – LBCarCo Adventure 2017 – ADVERTURE IS NOW FULL, WAIT LIST ONLY
Adventure 2017 will be in September 2017 to coincide with two huge motoring events in England – the Beaulieu autojumble and the Goodwood Revival. Both events are in southern England and will be combined with some sightseeing and touring in that area, followed by a stay in the Cotswolds, where the adventures began back in 2002. The theme will be an England revisited and retro. For the more adventuresome Jan and I are hoping to also do a Mediterranean cruise and anyone is welcome to join us for that following the actual Adventure 2017. THE ADVENTURE FILLED UP IN TWO WEEKS, BUT WE ARE HAPPY TO PUT YOUR NAME ON THE WAIT LIST. Please drop us a note if you are interested as space will be limited to about 52 people for the two weeks in England. Send the note to LBCarCoNews@LBCarCo.com with the subject line of adventure 2017 and include your name, email address, phone and how many would be joining us. Contact: Jan Zorn. Website: www.LBCarCo.com.

September 15-16, 2017

Natchez, MS. – Brits on the Bluff
Mississippi's premier English car/motorcycle show located in Natchez, MS along the high bluffs of the Mississippi River. Welcome reception on Friday night, car show on Saturday. All English cars and motorcycles welcome. People's choice awards. The Natchez Grand Hotel is the host hotel. Contact: John Turbeville. Phone: 601-940-5288. Email: joturbe@comcast.net. Website: www.msemc.org.

September 16, 2017

Delaware City, Delaware, DE. – Brits By The River
The British Car Club of Delaware will once again be holding its 'Brits By The River' show in historic downtown Delaware City on Sept.16,2017. Open to all makes, models and years of British vehicles. This year the feature marque will be Sunbeam. Dash plaques to the first 75, popular choice awards, convenient indoor dining and restrooms. New this year is a car corral area where you can display your car for sale. $15 pre-registration until 9/9/2017, $20 afterwards. Register early as classes will be determined by pre- registration numbers. Event flyer available at bccdelaware.com Contact: Sue Henderson. Phone: 302-331-6027. Email: suehen7@gmail.com. Website: bccdelaware.com.

September 15-17, 2017

Stowe, VT. – British Invasion
Stowe VT – British Invasion XXVII, September 15-17th, 2017 ('A Jolly Good Time') The British Invasion is a weekend celebration of all things British. Annually we attract 550-650 British Cars from Canada and the eastern United States. The Town of Stowe welcomes the 'Invaders' with a Big Main Street Party on Friday evening with a live band from 6:30-9:30 PM. Saturday is the Concours d'Elegance (Judged with a New Category for PRESERVATION Cars), the British Classic (People's Choice), a Car Corral, British Vendors, Ladies Hat Competition with awards presented by the 'Queen', Food and British Invasion Music. Registrants and General Admission attendees are encourage to dress in British Fashion with awards issued in several categories. Saturday also feature the 'British Attire Competition,' which is open to Car Show Registrants & Guest, and the General Public, where our roving judges seek out the most original and most interesting British Dressed attendees. Sunday starts with a morning, 70 minute, run over Smuggler's Notch and the back roads for the Car Show Registrants, meanwhile back at the show field we feature a driving review of the Saturday Winners, a Competition of Colors, and a Tailgate Picnic Competition, and more. Car Club Display Award. Gates open to the public at 9:00 AM Saturday and Sunday. General Admission is $15 for a 2-day Pass or $10 for Sunday only. For arriving early in Stowe Thursday offers the 'Basin Harbor Driving Tour.' For complete information visit www.Britishinvasion.com. Contact: Michael Gaetano – Event Coordinator. Phone: 508-395-6663. Email: mgaetano@britishinvasion.com.

September 21-24, 2017

Young Harris, GA. – Mayhem in the Mountains
We're taking over the mountains for the SE Fall GOF. This year, we're excited to be heading our MG's back to the North Georgia Mountains, and our host hotel is the perfect location. With just 66 rooms, The Ridges Resort sits on the edge of Lake Chatuge and is just what you expect from a cozy mountain lodge. 'Mayhem in the Mountains' will be a celebration of all things Harvest, so be prepared for pumpkins, cool weather, and beautiful Fall drives. Contact: Beth Lowy. Phone: –. Email: webmaster@semgtr.org. Website: http://www.semgtr.org/mayhem-in-the-mountains.html.

September 30, 2017

Street, MD. – 38th Annual MG's on the Rocks
What was once just a gathering of a few local members for a picnic is now one of the premier annual events for all British car owners in the Mid Atlantic Region. Each year we have over 200 cars with MGs of all Models and 8 classes of other British Marques. Popular vote balloting by the car owners is from 10:00 until 1:00 and awards are given out about 3:00 p.m. Winners, chosen by car owner peers, receive awards at their cars as the crowd walks around the show field at the end. Things To Remember Pre-register! Awards are generally 3 per class, but may vary as pre-registration indicates. Contact: Richard Liddick. Phone: 410-817-6862. Email: RGL2MGBGT@aol.com. Website: www.mgsofbaltimore.org.

October 12-15, 2017

Lake Guntersville Lodge, AL. – Austin Healey SouthEastern Classic 27
The Atlanta Healey Club proudly announces a return to Lake Guntersville in northern Alabama for SE Classic XXXI. We will host a Car Show at the Beach, Poker Run Rally, Gymkhana, Funkhana and other fun things to see or do. Brochure: southeastern-classic-std-2017-v8 Meet your Healey friends here October 12-15, 2017. We will have over 80 Healeys attend from as far west as Texas and as far north as Canada. Mark your calendars today. Lake Guntersville State Park is gorgeous in October. See you there! http://alapark.com/lake-guntersville-state-park Contact: Charlie Moshell. Phone: 770-831-8669. Email: charliemoshell@aol.com. Website: atlantahealeys.org.

October 22, 2017

TBD, NJ. – North American Cecil Kimber Run
A British car tour on an all new route thru the beautiful Skylands region of northwestern NJ at the peak of the Fall Foliage season with a late lunch at the end. Celebrating the founder of the MG marque but open to ALL British vehicles classic and modern. Contact: Richard Miller. Phone: 908-713-6251. Email:mgdriversclub@hotmail.com. Website: www.mgdriversclub.com.